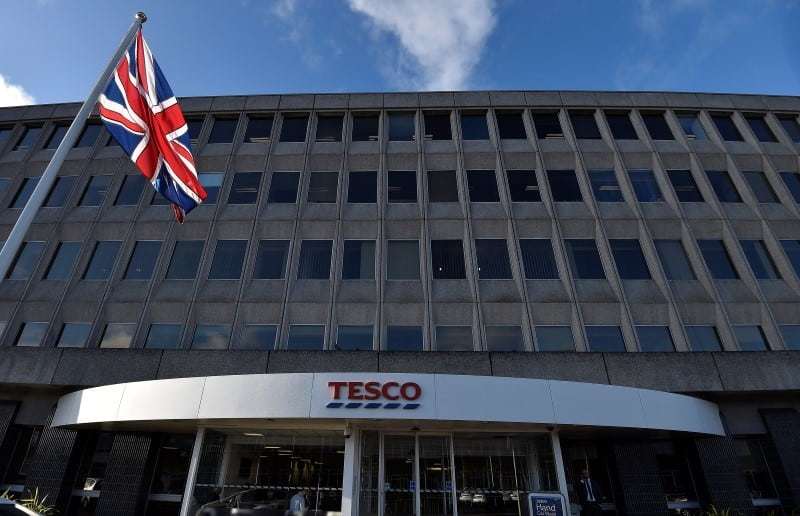 LONDON (Reuters) – Britain's biggest supermarket Tesco said it will introduce a delivery charge for "click and collect" orders under 30 pounds, in a move it said will ensure the service remains sustainable.
"Click and collect", where shoppers order online before picking up their items at a chosen store, has grown fast in Britain's e-commerce market, one of the most advanced in the world.
Britain's biggest department store group John Lewis became the country's first major retailer to charge for smaller "click and collect" orders last July, prompting speculation that other shops could follow.
From Feb. 2, Tesco will introduce a 2 pound surcharge on orders under 30 pounds, said a spokesman for the company on Thursday, adding that orders over 30 pounds will still be free.
Tesco, and its smaller rivals that make up Britain's "big four" supermarkets – Wal-Mart's Asda, Sainsbury's and Morrisons, are seeking to regain market share, having lost out to discounter chains, Aldi and Lidl.
Sainsbury's, which has to date shown greater resilience than Tesco in stemming the rise of the discounters, laid out plans to improve its online offering earlier this week by buying Home Retail, owner of same-day delivery homeware store Argos.
(Reporting by Sarah Young, Editing by Paul Sandle)