IIB London – 29th May 2013
How to manage the Internet and stop it managing you…!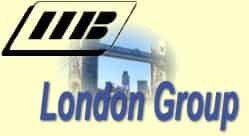 Hello, I am looking forward to being at your meeting in May. It is quite some time since I attended the IIB London Group and it will come as no surprise that since the last time I spoke at your meeting in November 2010, things have changed on the Internet…! Indeed, back then there was no such thing as Google+, nor Pinterest and Facebook only had 500m users, just a third of what it has now. Broadband speeds were, on average, half of what they are now and mobile usage of the Internet was only 7% of what it is nowadays. The world of the web has moved on dramatically since 2010.
Here we are now, though, with many businesses facing a growing plethora of web services and conflicting information not really knowing how to get the best out of the Internet. Every day I meet business owners who complain that there is just too much to do. They say: "How can I do all the emails, deal with LinkedIn, Twitter, Facebook, write a blog, update my website and do my real work?"
In my talk on 29th May at your meeting I'll help you understand what is important online, what to focus on and how to manage things without feeling as though you are drowning in an overload of web stuff…! I shall also give you some insights as to what the future of the Internet is going to look like so that you can plan for the new ways of working or help your clients get ready for the new Internet which is just around the corner.
I look forward to meeting with you. However, if there is anything in particular you would like me to cover, please fill in the form below.