Learning to Love LinkedIn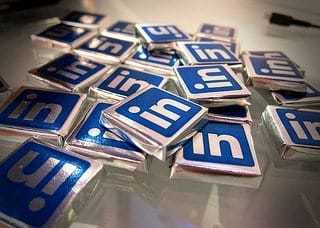 LinkedIn is packed with immense power – but are you using that power to your advantage? This workshop will help you use LinkedIn more effectively and in ways that may surprise you.
Here's what this workshop will cover:
[unordered_list style="tick"]
Understanding how LinkedIn works
Creating a killer profile on LinkedIn
Uncovering the ways in which LinkedIn connects people
Finding out about LinkedIn's hidden secrets
Using LinkedIn to boost your credibility and authority
Discovering how LinkedIn can be used for research
How to market your business using LinkedIn
[/unordered_list]
There are many more things which will be covered in this workshop but they are down to YOU….! Yes, that's right, I want you to tell me what you already know about LinkedIn and what you would like to cover during the workshop. In this way I can tailor-make the workshop to your specific requirements.
Please fill in the form below to ensure that the workshop covers what you want.
Thanks
Graham Jones