Sign up for my weekly newsletter AND get my FREE Guide to Internet Profits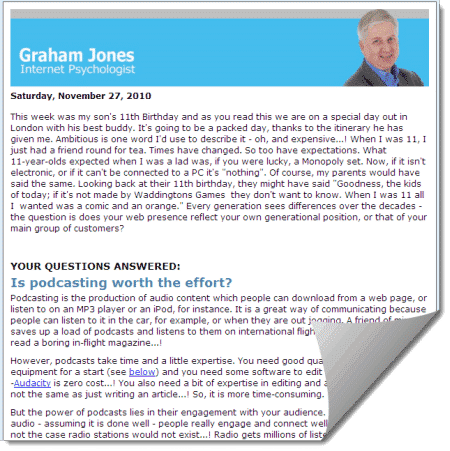 Each week my newsletter helps you discover better ways to improve your online business. Published every Saturday morning, my newsletter provides you with answers to key questions about online business, as well as guidance on what's the latest thinking in terms of running an Internet-based enterprise.
There are no charges for subscribing to my newsletter – and I will not pass on your details to anyone.
To sign up for my newsletter simply fill in the form. Your first newsletter will get to your inbox next Saturday.
In the meantime, if you want to look at some past editions please go to my Newsletter Archive.