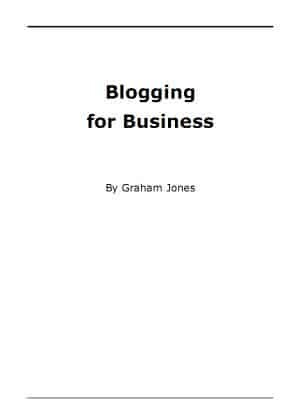 Blogging is an essential component in successful online businesses. That's not just my view, but the view of Business Week magazine which said that blogging was a "prerequisite" for business. And the influential magazine said that back in May 2005. If your business is not already blogging you are behind the times.
However, many business owners don't know where to begin or how to proceed once they have started. Luckily, this eight page report, "Blogging for Business" tells you exactly what you need to know.
You can download it right now – no email address needed. Just click on the link below.