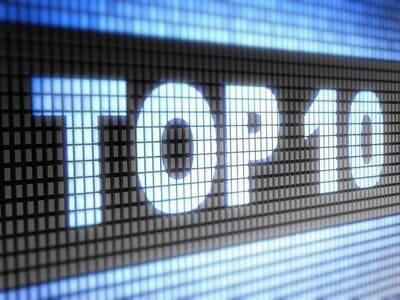 So, what has grabbed your attention this year? During 2011 I added almost 1,000 new articles to this website – some have proved very popular, others less so. Here is a reminder of the Top 10 most-visited articles of the year (click on the titles if you want to read them again..!).
1. 20 Things Google Likes on Your Website
This article takes you through the 20 essentials to getting a good Google ranking. It highlights the need to understand how Google works and what it really is looking for in your web pages.
2. Get People Talking About You – A surefire way to online success
Word of mouth marketing is the subject of this article, something which people realise is both important and cost-effective.
3. Why Your Website Should Not Have Different Sections
Research highlighted in this article shows that when you move from one section of a website to another you can more easily forget what you previously read. That has implications for the way you design your business websites.
4. When Did The World Wide Web Start?
This is an old article, written over two years ago, but it continues to be popular. It highlights the actual start date of the World Wide Web.
5. Four Free or Open Source Shopping Carts Compared
E-commerce is essential if you wish to make money online, but how can you collect the cash? This article explains how.
6. Don't blame Twitter and Facebook for the London riots
Politicians were quick to blame social networks for the riots in Britain this summer. This article shows why they were wrong in thinking that.
7. Fluffy Animals Can Boost Your Website
What kind of pictures should you have on your website? Fluffy animals. This article demonstrates the benefit of cute, cuddly images.
8. Are You Ready for Tomorrow's Facebook?
Back in September, Facebook made some radical changes. In this article I highlight what they mean for business users.
9. Three Psychological Reasons Why Google Plus Is Not Working
Google released its social network, Google Plus, with a big fanfare this year. Here you can read why it is destined to fail.
10. Google Makes Another Negative Move
The enthusiasm with which Google has embraced Google Plus is having knock-on effects, including potentially reducing the security of the online world for children. In this article I expose that problem.
So, there you have it – this year's most popular articles. But which article got the least readers, the least attention? Well, the article which came bottom of the readership rankings for 2011 is a story about a Japanese individual who used Twitter after the earthquake in March.
Related articles