By Ella Mason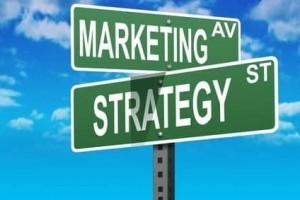 We all made New Years Resolutions at the end of 2012; whether they consisted of vowing to try and be more on time to work, or even vowing to eat less chocolate. And, although we all made them, chances are, a lot of them were based on personal aspects of our lives that we'd like to change for a better 2013.
But what about if you own a business? Because, chances are, there will also be certain things that you'd like to change in your business, in order to help and make this year even more successful than the last. And, now couldn't be a more crucial time to do so.
It's fair to say that in a current time of financial hardship, the business world has evermore become a dog-eat-dog world, and more and more businesses are struggling to stay anywhere near the top because of it.
However, one of the most fundamental ways a business can try and help come out on top lies with a strong marketing strategy. After all, the point of any marketing campaign is to draw in customers and entice them into doing business with you over any of your rivals – this becomes particularly key when you're a small business.  So, if you're a business owner looking to turn over a new business leaf for 2013, then here are a couple innovative marketing techniques that will help to get your business noticed, and in turn, help you to remain the top dog in your field, for 2013:
Promotional Gifts
We've all received one at some point; that free branded pen, that handed USB stick, and not to forget, that free mug you make your first coffee of the day in. But have you ever stopped to think about the purpose behind that free promotional gift you've been given? For many businesses, promotional gifts such as these, are extremely effective marketing tools. So, if you're looking for ways to get your company name or brand out there in a completely individual and different way from your competitors, incorporating these into your marketing strategy may significantly pay off.  Promotional gifts are great for increasing brand awareness – they help to support your company where other mediums can't reach. Think about it; give someone an item of stationary with your company logo stamped on the side of it, and you can guarantee that your company message will remain a prominent feature of your customer's desk for months.
By also launching a marketing campaign based around promotional gifts, you you're may also start to see an overall increase in your sales and profits. Promotional giveaways are a powerful form of 'added value'. Generally, customers who feel that a company is giving more value for money are more likely to spend more.  And, believe it or not, investing a little time and money into promotional gifting can in fact help your business to save money on your marketing, as they help to promote your company at a much lower cost than traditional advertising techniques. As the British Promotional Merchandise Association has found, 'promotional merchandise can deliver a higher return on investment. The cost per impression for a mug is £0.001, a mid-range pen £0.001, and a USB stick £0.005. With an average cost per impression of £0.003, these figures compare extremely favourably with the cost per impression of other media such as television, newspapers and radio.
Promotional Videos
Now, I bet you've never have thought about incorporating a video into your marketing strategy, have you? Well, other businesses haven't either, so you've instantly got yourself another unique selling point for your company, if you decide to. If you provide a service that your customers can't physically test out or 'try on', promotional videos are great for showing your customers exactly what your business does and how by investing in you would greatly benefit them.
But, I'm just not talking about making a YouTube video, here – because these can often look very unprofessional. Instead, there are many companies who'll help you to produce a high quality DVD or CD displaying your business in full glory. By having a video made and edited professionally, you're guaranteed to maintain the professional edge over all of your rivals – and, after all, the more professional your company appears, the more likely customers are to trust you.
Similarly to promotional gifts, videos also help to significantly increase brand recognition by grabbing people's attentions in ways that other traditional marketing techniques tend to ignore.
About the Author
Ella Mason, an experienced freelance writer, wrote this article. Ella specializes in writing about how businesses can improve their marketing schemes through promotional gifts and videos, available from companies such as Disc Makers