BullGuard, the leading provider of user-friendly internet and mobile security solutions for consumers, has today announced the launch of its new free virus scanner. BullGuard Virus Scan is a fast, FREE and easy-to-use virus scanner that utilises state-of-the-art antivirus technology to scan systems for active viruses and ensure users are protected against the latest threats.
Unlike many alternatives, BullGuard Virus Scan simply works. It does not require a specific web browser or constant interaction from the user to navigate a series of convoluted steps. Users just have to add a small plug-in to their browser and in under a minute, BullGuard Virus Scan uses its award-winning anti-malware technology to check their system for potential threats and ensure that the current security solution is up to scratch. The browser plug-in offers direct access to BullGuard Virus Scan with a single click, ensuring that peace of mind is never far away. Following a scan, users can browse a report and discover more about any threats that have been detected. An optional download is also available for a free 60-day trial of BullGuard Internet Security 2013, which will help users eliminate these threats and ensure their system remains trouble-free.
Most people now use an internet security package as standard and recognise the importance of doing so, but the quality of antivirus detection varies greatly and the speed at which threats evolve means that many security solutions can become outdated very quickly. Constantly checking software to make sure it is still effective is a laborious and undesirable process, and the simple reason for this is time. Uninstalling an antivirus solution to install and test another is time-consuming and often troublesome, and alternative online virus scanners can take up to 15 minutes to complete, engaging users with a series of tedious requests along the way. That's why BullGuard Virus Scan, utilising technology that has achieved top scores in industry protection tests, has been designed to be fast, easy and efficient, allowing anyone to check for potential threats for free whenever they want, and as often as they want.
"We recognise that maintaining system security is often a painful process and that many consumers don't have the time or inclination to constantly monitor their software," says BullGuard Head of Product Management, Alex Balan. "We know how important it is to ensure that security suites are capable of protecting against the latest threats, so we developed BullGuard Virus Scan with this in mind. Whether users have noticed suspicious activity on their PC or simply want to double-check their current internet security software, BullGuard Virus Scan will provide a summary of a system's security status in less than a minute, offering significant peace of mind."
Learn more: http://virus-scan.bullguard.com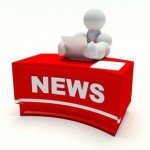 This article has been contributed by a PR agency or Press Officer.