Recently, popular bingo sites Moon Bingo, Robin Hood Bingo and Gossip Bingo polled their players to find out what activities they enjoy in addition to playing online bingo. The survey was given to 2,500 UK bingo players ages 25-60, and the results were surprising.  63% of the respondents said they watched soap operas, and over half of this segment reported they enjoyed playing bingo whilst watching their favourite soaps.  The survey also revealed some interesting discoveries about the relationship between online gaming and soap watching. Here are the top 5:
More and more players prefer to game on the go. Of the online bingo players who enjoy watching soap operas, 39% play on their mobile, 37% on laptop and 24% on their tablet or iPad. This reflects the growing trend that mobile gaming is on the rise, and since Robin Hood Bingo, Moon Bingo and Gossip Bingo all have mobile platforms, players can enjoy gaming on the go 24/7. Moon Bingo is now also available for download on the iTunes app store!
The majority of players play bingo during the adverts   – but not all.  53% of players said they bingo during the adverts. "There are so many breaks during my soaps that playing bingo is the perfect way to pass the time," says Gossip Bingo player Jeanne Andrews from Leeds. "I'm having fun the whole time. They're not commercial breaks, they're bingo breaks!"
Slots are a Soap-viewer favourite, too! Nearly 42% of the players polled said they enjoyed playing slots whilst watching soaps. The3 most popular slot games favoured by this group were Fluffy Favourites, Jack and the Beanstalk and Cleopatra.  Slots are a fun way to get an instant win, which means for devoted Moon Bingo slot players like Nancy Belson, "You can win multiple times whilst watching a half-hour episode of EastEnders!"
Bingo players enjoy EastEnders and Coronation Street more than any other UK Soap. Of the players polled, those who said they enjoyed watching soaps were asked to list their favourites. The overwhelming majority (78%) claimed that EastEnders and Coronation Street were their top two choices. 31% of these players said they enjoyed playing chat games whilst watching their soaps – talk about multi-tasking!
Playing chat games whilst watching soaps means double the fun! When respondents were asked why they enjoyed playing bingo and slots during the soaps, 34% said it was for social reasons. Namely – chat games! Plus, "It's double the fun to win whilst you watch, chat with your mates, collect bonuses and play hundreds of exciting slot games. " Overall, perhaps Robin Hood Bingo player Karen Victors says it best: "Why bingo and watch soaps together? It's extra fun in HD!"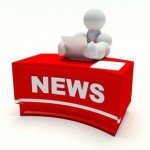 This article has been contributed by a PR agency or Press Officer.