A long time ago on the Internet – as far back as the year 2010 – people used to look up your business on the web and would be satisfied with the information they found. Typically, a business website would be an online brochure and all the relevant material for a prospective customer was there to see.
Nowadays, that has all changed. People no longer rely on what your website says. Instead they want to see what other people say about your company and how that stacks up against what you claim.
As a result they check out your social media profiles, they look at what people are saying about you on Twitter and they do a quick sweep of the Internet to see what other information they can find out. You no longer need a website; you need an online footprint that covers every possible place that prospects will look at.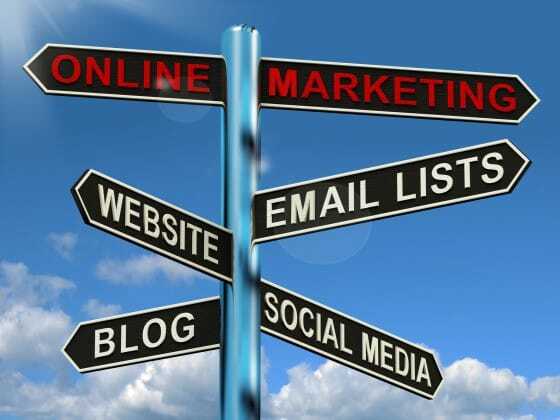 Your website is just the starting point. People will look up your profile on LinkedIn, for instance. So, is your LinkedIn profile up-to-date and does it contain the same kind of information as your website? Are the two consistent? Do you also have personal profiles for all your staff and are they linked to the company's profile? If not, people will suspect you are not taking this Internet malarkey seriously enough.
What about Twitter? Potential clients will look there too. If you are not Tweeting regularly, they could assume you are not serious about your business image, plus they could believe that you are no longer in business if you are not present in the "live" world of Twitter.
People will also look at Facebook. Do you have a company page? Is there a group discussing your products and services? If you lack Facebook activity people can – rightly or wrongly – assume that your business is not terribly active.
However, it is not just these leading social networks that people will explore. They will look at bloggers in your sector to see if they are writing about you. They will check out your Google profile. They will see if you have a Google local business listing.
And they can get to all of this with a simple search on their favourite search engine.
What this means is that you can no longer concentrate on just having a good website. You need a good web presence where you are found everywhere and you are consistent. Plus you need to be up-to-date in all the places you exist online. Otherwise people make incorrect assumptions about your business.
All of this requires planning and scheduling. It is no good realising after six months that you haven't sent a Tweet in ages, or going back to your LinkedIn profile to see that you did not update the company address.
A consistent and active web presence requires Internet activity to take a central focus within your business. It might seem that this is not necessary because you do most of your business by word-of-mouth. But what you never know is the amount of business you lose because the people who have been recommended to use you have not followed that up as they took one look at your web presence and thought "no thanks".
Many companies are losing out because they concentrate on having a super website, without considering the need for a super web presence through a massive online footprint.
And it is not only businesses that need to consider this. Employees too could be losing out on jobs if their online footprint is not good enough. Potential employers check out the online presence of possible employees too. If you are looking for a new job or want to make sure a good career you need to check out "How to create an online footprint that will attract employers".