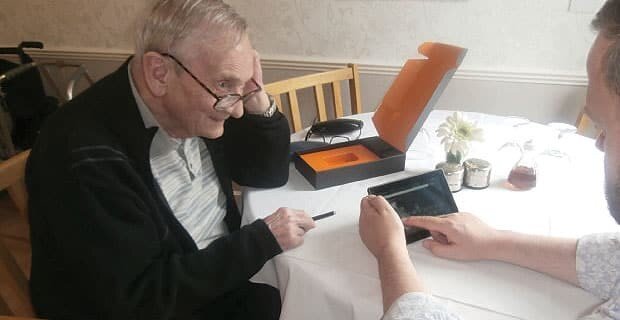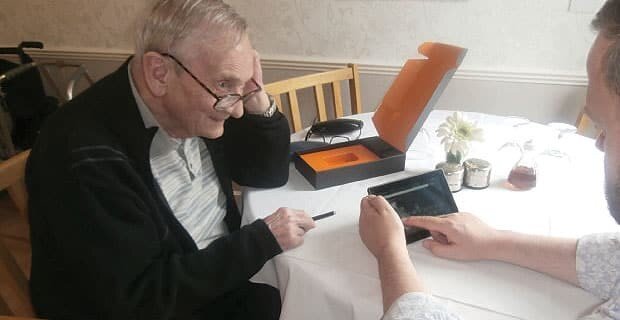 The UK is only now starting to get to grips with the idea that it has to find better ways to cope with its ageing population. Around 10m people over the age of 65 currently live in the UK and Government projections estimate that figure to be around 19m by 2050, around one in four of the population.
Among the many issues this raises, such as the rise in public spending and the potential reduction in GDP, is the emotional and physical welfare of such a large demographic.
Older people already face a growing trend of loneliness and depression, which are key issues facing people over 65. Charity groups and nursing home companies such as Caring Homes are now urging businesses to take leading roles in setting up schemes to help combat this including telephone befriending schemes as well as social media training groups.
The business of combatting loneliness
Despite it traditionally being the domain of younger people, two studies last year showed demonstrably positive links between social media and older people.
Data from an EU-funded research group, led by the University of Exeter, found that social media has significant benefits in not only combating isolation but also in increasing people's physical well-being. Age 2.0  found that those who regularly used social media had heightened feelings of self-competence, engaged more in other social activities, had a stronger sense of personal identity and showed improved cognitive capacity.
At the same time, figures from think tank The Policy Exchange showed that some 5m people aged 65 and over have never even used the internet. So online engagement is extremely positive for older people but they aren't necessarily enjoying the benefits.
Savvy silver surfers
Charities argue that much more needs to be done to encourage older people to get online. It is expected that between 2010 and 2060, the number of people aged 65 and over across Europe as a whole will grow from 17.4% to 29.5% of the total population. So, on one hand this could mean that internet savvy teenagers in 2015 will become savvy silver surfers of the future, with longstanding relationships with their tablets, smartphones and social media. That would mean the current trend over loneliness and depression could vanish but for now remains a critical problem.
Why Facebook should target older people now
At the time of writing there are a lot of rumours that Google will shortly announce that its Google+ social platform could be splitting up into two, 'Photos' and 'Streams', reflecting the shifting split between the traditional platforms and the newer image-driven ones that appeal to younger users.
By adapting to meet the needs of its core users now, Facebook and other traditional social media platforms can target older markets and secure older engagement. As young people gravitate toward image-driven platforms such as: Snapchat and Instagram, Facebook could capitalise by enriching the experience for older users.
In the Age 2.0 study, each of the 76 volunteers involved in the research showed improvements in their mental and physical well-being. They were each aged between 60 and 95 and were in full-time residential care or receiving care at home in the UK.
It concluded that Facebook in particular plays a significant role in helping people stay connected with friends and family, while encouraging them to get more socially active in other ways.
There has also been a lot of speculation over the future repositioning of Facebook to its changing user groups and how it needs to adapt. Last year its user numbers stopped growing for the first time, while still posting revenues of a massive US$12.5Bn (£8.1Bn).
It will be interesting to see how Facebook responds and if it goes after the younger markets or acknowledges its older users and their positive contribution.
So is the acceptance of technology ultimately the key to ageing well? Well, social media has certainly changed everyone's ability to reach out and connect with people across the world and as users grow older it will be up to the social networking sites to adapt accordingly.