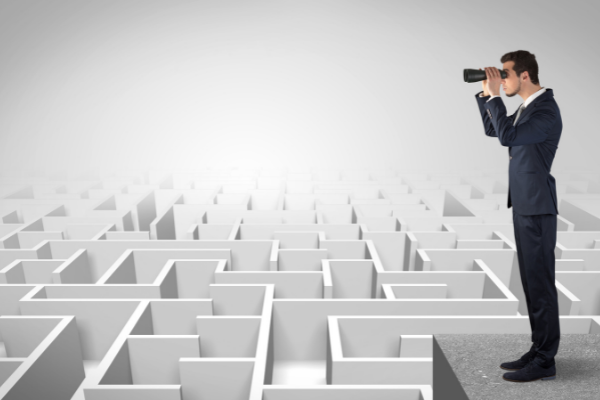 For all I know, the music legend that is Bono, from the rock group U2, is still searching. All these years after his 1987 platinum-selling single, "I Still Haven't Found What I'm Looking For", he might be trying to find it. What I do know, though, is that I felt as though I have been on a similar never-ending search this week.
I needed a watch that had to meet specific requirements. It had to have white hands on a black dial. It needed to be clear enough so I could see it with a simple glance in a dimly lit lecture theatre. It also needed to have no date function, as it won't be worn every day, and it would be a faff to keep changing it, just on the days when I am giving talks.
I had a watch just like this which I bought about 15 years ago. But it has stopped working and is unrepairable. I visited Amazon to find hundreds of thousands of watches. After hours and hours of searching, nothing was entirely right. So, I went to a couple of specialist online watch stores. I thought I found what I wanted, ordered it, only to discover that it didn't live up to the image on the website. It was returned immediately. Never mind, I thought, at least I know these online specialist stores have a good range. So, I ordered another one, but that went back as it simply did not work. And a third watch is sitting in my "out-tray", ready to go back as well, as it was not as described on the website.
In desperation, I went to town to visit some jewellery stores. I spent ages at the shop window with the most extensive selection, only to find nothing that matched my specific requirements. Surely, somebody made the watch I wanted? Eventually, I did find one – at the catalogue store, Argos, and it was a bargain at £25…!
You may wonder why I am telling you this tale of woe. Am I trying to get sympathy for my hours of fruitless searching? Am I trying to impress you that I never give up? Or, am I trying to make you wince that I only spent £25 on a watch that you will think is just "tacky"?
Actually, my tale of woe is another coincidence in my life. This week, new research emerged which shows that being unable to find things is a significant and increasing issue in business – and it is holding back sales. The study found that COVID-19 has had more of an impact on business than the obvious.
It's clear that the pandemic has led to lower retail sales. It has devastated the hospitality sector and led to sky-high company debts. However, it appears to have had another effect too. That pesky virus has meant that people use the Internet more than ever before to research and buy all kinds of products. Well, that's no surprise. The twist in the study is that getting people to buy is more challenging than in 2019.
That's a bit of a puzzle. People are using the Internet more to buy things, but they are less likely to make a purchase. It doesn't make much sense. Except, as always, the devil is in the detail.
The research found that sales are harder to achieve because potential buyers cannot find what they are looking for. Whether that's a product, like a £25 watch, or a service such as buying all of Bono's hits, web visitors are finding it tough to locate what they want.
The lack of easily-found sales and marketing content is a problem that is higher now than it was pre-pandemic. Now, I am sure you are going to say there is tons of information on your website. You'll probably be sighing as you say, "goodness me, there's loads of material on our social media pages". But, just because you've published a veritable feast of information about your products and services doesn't mean people can find it.
I couldn't find the watch I wanted because the search facilities on many of the shops were so inadequate. Similarly, your web visitors might not be able to locate your items for sale because your menu navigation confuses them. And that's before you begin to consider that Mr Google will be sending these potential clients hither and thither to a wide array of possible competitors.
Yes, people are using the Internet more to buy things. Still, at the same time, they are becoming increasingly frustrated at the inability to locate precisely what they want.
If you want to increase your sales, your business needs to make it easy to find everything. That means reviewing how your web search works. It suggests you might need to reconsider the navigation structure of your website. It might even mean you need to distribute your content away from your site and have it on a variety of different platforms.
If people can't find what they want to buy on your website, they will depart. And they will, as you have now, that U2 song ringing in their ears as they hum "I Still Haven't Found What I'm Looking For".
If you don't want your customers to be like that, you may need to "up your game" in ensuring that all your content can be found quickly and easily. Otherwise, you might not sell as much as you would like.