Internet marketers need to be wordsmiths; yet the vast majority of them appear to be focused on products and sales and technology. However, people engage online with the words they read. Even video content is driven by words in links, the words we use to recommend a video to our friends, or the words we read in a newspaper that points us towards the video. Words are fundamental to our web sites.
Yet, it's the one area that gets little attention from online marketers. I was struck by the importance of words in an advertising campaign by Vibrant Media. Their own adverts read "every word across the Internet is an opportunity to engage". And so it is.
Indeed, an article on the Duct Tape Marketing blog made the very point that focusing on the words your readers and customers use is very important. However, ask businesses what they focus on in terms of web site building….it's the design.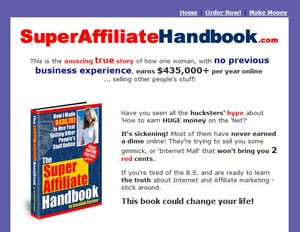 Web site design is not the "be all and end all" of Internet marketing – in fact it is not that important at all. Take a look at this site for The Super Affiliate Handbook. It's not going to win design awards, is it? OK, it's neat and tidy, but a designer might go "urrghhh" or some such noise. Now have a look at this site, Autoincome Secrets. Again, design is not its strong point.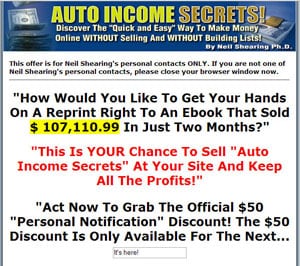 However, both of these sites are bringing in significant sums of money for their owners. There are, however, some brilliantly designed web sites that don't bring in any cash at all. What's the difference? These two sites focus on the words – and it is the words that are more important to the readers. Remember that word too – your web site is for people who "read" not people who "look".
Focusing on design is looking in the wrong direction. It is the words on your web site that count the most. That means your investment in your online business needs mostly to be spent on the words, not the design.