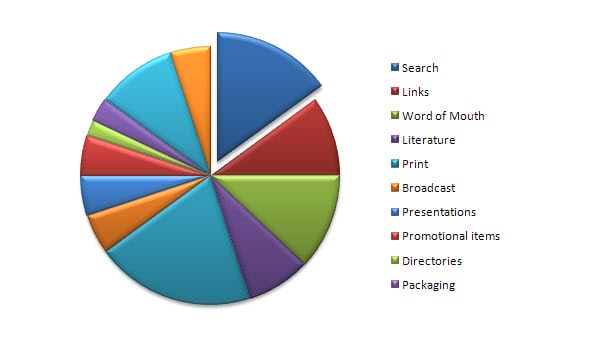 Sometimes data comes along and you just have to go – "oh my goodness, how daft is that?". Well, new research from search engine marketing specialists, iProspect, shows that the vast majority of online marketers appear to have forgotten there is a real world out there. That's because this study shows that the majority of people responsible for marketing their businesses online tend to ignore offline marketing.
Say that again? That's right, the study shows that online businesses are largely ignoring the offline marketing they could be doing. Even more surprising is that a quarter of online companies say they don't integrate their search engine marketing with their offline marketing because they are not doing any offline marketing whatsoever.
That's patent stupidity. Search engine marketing is part of the "mix" of all the marketing you do. Even if you say you do no offline marketing – you do. People don't see you mentioned in newspapers, for instance and make the assumption when they bump into your web site that you can't be as good as those folks they read about last week. Or, what if one your staff attends a business meeting and hands out a business card, with an old email address on that they have had to cross out and handwrite a new one in – that's marketing…! It shows what a duff company you are.
There are clearly businesses which believe that the only marketing they have to do is online – but as the pie chart above shows, the online marketing exists within an offline world. In fact if you ignore offline marketing you are significantly reducing your sales potential. Even those Internet Marketers who sell millions of ebooks online do a great deal of offline marketing at events, for instance.
The iProspect study reveals the fact that many online businesses have failed to understand how people arrive at their web sites. Most people get to most web sites as a result of places other than search engines. If you concentrate on search engine marketing alone, you are neglecting a significant proportion of your potential audience.