People like receiving emails. In spite of all the hype about spam and "phishing attacks", email is still one of the most loved aspects of the Internet. Indeed, recent research by the Direct Marketing Association shows that people like receiving marketing messages in emails so much that 56% of them will visit the website of the company sending the message. Not only that, around half of the recipients of email marketing actually save the message for future use. The notion that email marketing is a waste of time is patent nonsense.
However, in spite of the favourable comments people give about email marketing, two new reports suggest that in many instances it is conducted poorly. Tink Taylor, the Managing Director of dotMailer, has said that Internet marketers are getting email "wrong". Similarly, the Relevancy Group says that most email marketing in the travel sector "fails to engage". Yet, the Direct Marketing Association study found that the travel sector was the best performing area of email marketing, according to the recipients.
So, if we think they are the best emails and the experts are saying 70% of them fail to engage anyone, what hope is there for other sectors of industry and professions?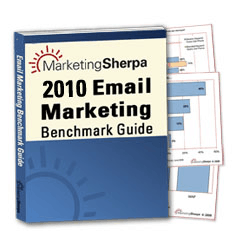 The facts on email can be found in a recent benchmarking guide from Marketing Sherpa. This shows that in the past year the only marketing budgets to increase are those on email marketing and social media. The report also reveals that most businesses have no idea whether email increases their sales leads; only three out of every ten businesses in the study thought that email helped increase leads. If that's the case, then the comments from the Relevancy Group and dotMailer are right. If companies are using email marketing but mostly it isn't generating sales, what's the point?
Perhaps the reason is simple – effort. The Marketing Sherpa study found that people want to send targeted emails to specific people. But this is the one area which is seen as requiring the most effort. All other kinds of emai marketing, such as sending emails to a rented list or using autoresponders are perceived as much easier. Yet, by their own admission, the businesses in the study say that these easy methods of email marketing are the least effective.
Perhaps, then, email marketing is so ineffective and fails to engage because people do not put enough effort into getting it right. That's amazing considering several studies have shown email marketing to be the most cost effective form or marketing around. A study last year showed that for every dollar spent on email marketing, there was a return of more than $43. Yet for every dollar spent on search engine marketing the return was only $21. In other words, email marketing will bring you in twice as much money as trying to get to number one on Google or using Pay Per Click. Another study from Datran Media found similar results.
Email marketing represents your biggest online opportunity. Combine it with social media and you are on to a winner. But consider this; if most email marketers are getting it wrong or failing to engage, there is clearly a massive opportunity for your business. It might involve more effort than other methods of marketing, but the results speak for themselves. If you are not putting that effort in, the chances are you are not doing as well as you could.