PRWeb, the online news distribution service of Vocus (NASDAQ: VOCS), announced today it has published a new case study about one small business took its sales and marketing online and is beating the recession. Vedante, which sells fashionable super-reflective accessories for people and pets, transformed a bricks-and-mortar business plan into an e-commerce strategy and fueled sales with PRWeb.
The online news release distribution service of Vocus. Follow us on Twitter: @PRWeb
Vedante founder and owner, Barbara Kantor, a 20-year veteran of the apparel industry where she mass marketed clothing to stores including Sears, Nordstrom and Saks Fifth Avenue, says she had "zero" experience in online marketing. Despite the odds, Kantor took to learning how to market online and says in the case study, "PRWeb has been a core part of my success."
Kantor cites ease-of-use, customer service and results as the key reasons she's remained a PRWeb customer for two and a half years. In terms of results, her business has performed exceptionally – her super-reflective accessories have been a hit in holiday gift guides and ranked as one of the best selling products in the outdoor gear category on Amazon.com. In fact, her products sold so well, Amazon.com approached her about buying them directly.
"Barbara's story is amazing and sharing her story offers insightful tips that small business owners everywhere will find valuable," said Sophie Shiatis, vice president of E-Commerce for PRWeb. "Every successful entrepreneur takes risks, but the fact that Barbara did so in the face of a recession — and in the e-commerce space where she had very little experience, is especially compelling."
The complete case study can be read online at:
http://www.prweb.com/pr/customer-examples/vedante.html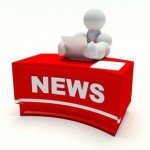 This article has been contributed by a PR agency or Press Officer.