PEER 1 Hosting , the global online business hosting (http://www.peer1hosting.co.uk/) provider for the world's largest free dating websites, is predicting the biggest ever peak in online matchmaking as more Brits than ever hit the web to find their Valentine. 92% of Brits plan to go online for the first time to find their Valentine, and 42% say the best way to find a date this year is online compared with in a bar (31%) or through friends (29%).*
UK based Smooch.com , one of the world's largest free dating websites, has already seen a traffic increase of 62.5% on the same time in December, and expects to hit 80% by 14 February. PEER 1 Hosting, which provides web servers for Smooch.com and FreeDating.co.uk amongst other leading players, is urging dating website service providers to get ready for the predicted unprecedented rise in online exchanges between romance seekers before Valentine's Day. Websites without the right hosting in place could be responsible for putting a freeze on dating this week as sites struggle to cope with the additional demand.
"Each year we see a huge post-Christmas rush of single people looking to make their New Year's resolution of a new partner for Valentine's Day come true," said Martin Bysh, MD of Smooch.com.
"In the days either side of February 14th our web activity really spikes, so we need to make sure the site is supported with automatic scaling up as and when we need it to ensure our customers always get a great service, even at peak times. We knew we'd experience growth, but it's been even better than expected. We put a lot of this down the superior hardware and support offered by PEER 1 Hosting. They've been able to scale our servers up rapidly to meet a massive spike in demand without interrupting service," he continued.
"Just like retailers ramping up for Christmas, online dating has to cope with big spikes in activity around Valentine's Day and slow page loading times or site crashes mean lost customers," said Dominic Monkhouse, UK MD at PEER 1 Hosting. "It's business critical for dating websites to continue to perform at their optimum rate at the business time of the year, and working with a scalable hosting provider means there's no need to invest in a lot of extra capacity that won't be needed for the majority of the year."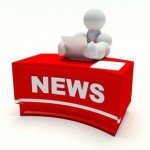 This article has been contributed by a PR agency or Press Officer.