PRWeb, the online news distribution service of Vocus (NASDAQ: VOCS) today announced it has published a new case study on Sterling Va.-based Conversion Pipeline. The case study details how Conversion Pipeline, a strategic marketing communications firm serving small business and non-profit clients, integrates a variety of Web-based marketing tactics to drive leads and sales.
Founder and serial-entrepreneur, Michael Delpierre notes that online news releases distributed through PRWeb are an instrumental component of a marketing program that also includes social media marketing, Pay-Per-Click (PPC), Search Engine Optimization (SEO) and e-mail marketing. Delpierre uses the same techniques to drive growth for his clients that he uses for his own business.
"We drive sales leads and revenue for our clients," says Delpierre in the case study. "PRWeb's news release distribution adds measurable and reportable value, and is a key component to our marketing and branding solutions."
Conversion Pipeline has seen measurable results from its efforts as well – Web site traffic has increased 35 percent and the firm has secured 10 solid new sales leads. Delpierre and his company seek to drive similar results for their clients and notes that small businesses especially, sometimes view search and social media marketing as complicated.
"Conversion Pipeline's story underscores how the perception and use of the press release is changing," says Jiyan Wei, director of Product Management with PRWeb. "More aptly called 'news releases' these have become a communications channel not just for the media but also for reaching customers directly."
The complete case study can be read online at: www.prweb.com/pr/customer-examples/conversion-pipeline.html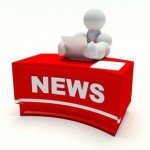 This article has been contributed by a PR agency or Press Officer.