On the afternoon of Friday April 9, 2010, in a relaxed 'meet up' environment, some of the best brains in the UK's SEO World will gather to share thoughts and experiences on SEO (search engine optimisation) subjects at the thupr event on Natural SEO. The event is open to all and free to attend.
Jointly organised by PR consultant Claire Thompson, Waves PR, and blogger and digital marketer Murray Newlands, the event aims to provide a 'myth busting', open, environment to sharpen people's understanding of SEO, particularly anyone is who selling their writing skills, from PR people to bloggers.
With a keynote from well established SEO 'good guy' Judith Lewis, Seshet Consulting breakout discussion sessions will range from basic on-line PR tactics such as on-line press releases, linking and syndicated content, through to the ethics of issues such as 'pay per post' and the influence of activity such as PPC/Google Adwords.
Partnered with Mashable, Search Engine Watch and Social Media Monday, event details are:
Date: Friday April 9, 2010
Time: 2pm-6pm
Venue: Centre for Creative Collaboration (London, close to Kings Cross, London)
To attend: sign up on the thupr meetups site (This event is free to attendees, although the venue will dictate limits to numbers)
"It's very easy to believe you don't need to worry, or to take a purist 'it will happen naturally' approach, but the fact is that some seemingly ethical practises can damage your search engine ranking, people are going to have to decide where they draw their own lines on what's ethical and what's not, and there's a lot of conflicting information out there," said digital marketer, Murray Newlands. "We can't promise to have all of the answers, but we can promise to provide a forum for sharing information, finding genuine experts, getting issues out in the open."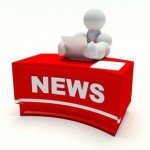 This article has been contributed by a PR agency or Press Officer.