Even the most sceptical of financial advisers now appreciates that the Internet stands at the centre of how IFAs communicate with each other – with Social Media dominating how they interact, network, find jobs, discuss industry issues such as RDR and how they share best practice. 'New Model' no longer applies to just IFAs – large and small providers and suppliers of products and services to IFAs have no choice but to develop their own new model in how they interact, engage and add value to financial advice professionals.
Seminars, workshops, broker consultants and telesales still have their place – but pale into insignificance compared to the impact and effectiveness of a well thought-through IFA-facing Social Media strategy.
IFA Life closely monitors how IFAs use the 'Social web' and is witnessing how IFAs often get instant answers from their peers to technical, business development and RDR questions – usually within seconds of asking. Answers can then turn into longer discussions which IFAs can access as a reference source later. As a result, many Providers aren't getting a look in and miss out on the opportunity to engage with IFAs, build relationships and to add value.
Founder of IFA Life, Philip Calvert said today: "Most larger financial services providers are floundering when it comes to Social Media; their activities vary from non-existent to clumsy with little if any clear strategy evident."
Calvert added: "Whilst we are starting to see a few Providers taking tentative steps into the world of Social Media, far too many are scared of the compliance issues, when really they have very little to worry about. By not using Social Media as a listening and customer service tool, Providers' broker consultant and technical support teams are missing out on valuable opportunities to engage with IFAs and to add value."
2010 and 2011 have seen a huge leap in the number of IFAs using social networking sites to network and provide support to one another. When IFAs want help and support, more and more of them are turning to Twitter, LinkedIn and IFA Life to get answers to their questions. Traditionally providers have encouraged IFAs to call their Broker Consultant, Key Account and Technical Support teams when they have a technical of business development question, but increasingly IFAs are turning to each other instead for help and advice – and they are doing it on social networking sites.
Philip Calvert concluded: "If Providers have any hope of engaging with IFAs through Social Media, they need to learn how to leverage these powerful tools. Our workshop on the 19th July will be of enormous benefit to Providers who are taking their first tentative steps."
IFA Life's workshop will teach Providers:
Why it's now essential for Providers to engage with IFAs through Social Media
Seven deadly sins that Providers are already making with Social Media (and how to avoid them)
How to maximise the return on your investment in Social Media
Who the IFAs are with the most influence online amongst the IFA community, how to engage with them and how to harness their influence
Proven tips and techniques on how to attract the attention of IFAs who use Social Media
The topics that IFAs are discussing most online and proven ways to engage with them
How to set clear Social Media goals and to develop a robust Social Media strategy
How to use Social Media for PR, customer services, recruitment and market research
How to use Social Media with the full support of your Compliance team
And much more
Providers are signing up for the workshop at the Hoxton Hotel on 19th July at http://www.ifalife.com/ProviderSocialMedia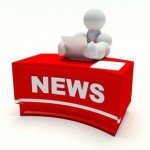 This article has been contributed by a PR agency or Press Officer.