At the start of Social Media Week 2011 (Feb 7th – 11th), Industry social networking site IFA Life is expanding its services to IFAs and Providers with the official launch of IFA Life Jobs and Careers and with the appointment of Samantha Francis to head up its jobs board, headhunting and recruitment initiative.
The social networking site has established itself as a key industry resource, allowing users to network, share best practice, debate industry issues, access business resources and to provide help and support to one another.  Providers also increasingly use the online network to interact and engage with IFAs and to answer their technical questions.
The network's move into the jobs market reflects an increase in the number of financial advice firms using IFA Life to search for new staff and advisers, and predicts further recruitment activity as IFAs reinforce their business proposition ahead of RDR.
Social Media is rapidly becoming a recruiter's tool of choice to advertise jobs and to find candidates – and IFA Life will be making extensive use of the new media to significantly extend the reach and impact of job advertisements.
Founder of IFA Life Philip Calvert said today:
"We're expecting to see a lot of activity within the recruitment side of the industry over the coming months, and IFA Life intends to be at the heart of it. We already make extensive use of Social Media to reach IFAs on the Internet, and we've developed some really smart ways to use it for financial services job advertising."
Appointment of Samantha Francis
Samantha Francis has over fifteen years experience in recruitment and HR and will be at the heart of
IFA Life's jobs and recruitment service.  Samantha Francis commented today:
"Working at the cutting edge of IFA and financial services recruitment is incredibly exciting. Recruitment is a people business first and foremost, and combining it with Social Media creates a hugely compelling proposition."
"And thinking ahead to the future, financial services organisations of all types have little choice but
to embrace Social Media if they're to have any hope of attracting talented individuals to the industry. We have to do everything we can to make careers in financial services more eye-catching and I'm thrilled to be part of that."
IFA Life has been trialling its Social Media service for three months on its website and iPhone App, and has seen startling results.  Philip Calvert added:
"Depending on how well written a job advertisement is, it will be seen on a jobs board by a given number of people. After we have then applied a variety of Social Media tools to extend its visibility, the number of hits it receives can increase by between 50% and 400%.  A we continue to refine the service, we expect to see even stronger results."
IFAs and Providers can advertise job roles at  http://www.ifalifejobs.com
Follow Samantha Francis on Twitter at  http://twitter.com/IFALifeSamantha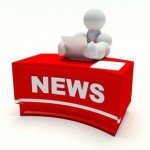 This article has been contributed by a PR agency or Press Officer.