IFA Life, the social network for IFAs and Financial Planners today reached another milestone when its 7,000th member joined the site. The site which was founded in 2008 by former Zurich Life Head of National Accounts Philip Calvert, has become an invaluable resource for financial advisers, with many visiting up to ten times per day.
Philip Calvert said today: "Many IFAs used to regard Social Media as a trivial irrelevance and could see no place for it in the financial advice profession.  But IFA Life and other Social Media sites have become mainstream tools for IFAs to network, share best practice, discuss industry issues and to provide help and support to one another.
"With issues such as RDR on the horizon, Social Media has proved to be a powerful way for IFAs to get answers to their questions, find help with exams, guidance on platforms and also to raise their profile online."
In addition to 7,000 members on the main website, IFA Life's LinkedIn group has over 2,000 members, over 5,000 followers on Twitter and 3,000 on Foursquare.
Calvert adds that increasing numbers of Providers are also using IFA Life and other social networking tools to engage with IFAs.  Many providers have real fear of social media, citing lack of expertise, lack of resource, lack of time and concerns about compliance.  Philip Calvert points out that many providers are also nervous about brand reputation when IFAs talk about them within online forums.
"Social media offers providers a great new way to interact, communicate and engage with IFAs, but they need to learn the new communication skills and techniques required to fully leverage the technology. When providers make the effort to truly engage with IFAs, rather than merely advertise at IFAs, providers' reputations are significantly enhanced."
IFA Life is offering workshops for providers on how to engage with IFAs through Social Media. http://www.ifalife.com/events
Bringing Personal Finance advice to younger consumers and older investors who love the Internet
IFA Life is also using Social Media to bring Personal Finance expertise to the Internet generation by crowd-sourcing tips about managing money.  Using the Twitter format of just 140 characters, IFAs are submitting tips which will be published in a Personal Finance book and Smartphone App.
Calvert added: "Time and time again we've seen on IFA Life how willing IFAs are to provide help and support to one another.  We're now seeing the community of IFAs giving their expertise to a younger generation, and we fully expect the book to be a Personal Finance best seller."
See http://www.ifalife.com/MyMoneyTip
Sharing best practice between financial advisers around the world
IFA Life is setting its sights on expansion, and over the next twelve months will include focus on growing membership from IFAs and financial planners overseas.  Philip Calvert added:
"There are several common issues for financial advisers around the world such as reputation, professional qualifications, the impact of the Internet and quality standards.  We already see sharing of best practice across international boundaries on the site, and we believe that IFAs in the UK have much to learn and share with their peers around the world."
Related articles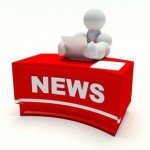 This article has been contributed by a PR agency or Press Officer.