Kenshoo (http://www.kenshoo.com), a global leader in digital marketing software, today announced the public release of Kenshoo Social (http://www.kenshoo.com/social) following an exclusive beta period in which leading marketers and agencies secured more than 24 billion targeted advertising impressions on Facebook(R) through the Kenshoo platform.
Kenshoo Social is an enterprise technology designed to help drive brand engagement through social network advertising campaigns in a more efficient and effective manner. After becoming one of the first companies to be granted access to the Facebook Ads API, Kenshoo quickly launched a beta program for select blue chip advertisers and agencies to create and optimise Facebook ad campaigns. Since that time, Kenshoo Social has evolved based on customer feedback with dedicated research and development around the areas of audience targeting, bid management, attribution and social metrics optimisation.
"Kenshoo Social is among the most advanced platform for managing Facebook ads," said Sam Bloom, GM Interactive at Camelot Communications. "Through the robust feature-set and sophisticated algorithms, we've seen ROI increases upwards of 70 percent for some of our clients. The Kenshoo Social graphical editor also saves our team a ton of time when it comes to setting up targeted campaigns and pulling actionable reports."
Kenshoo Social enables advertisers to increase efficiency by identifying only the most valuable audience segments. Through an intuitive interface and algorithms customised for Facebook, campaign managers can significantly reduce time spent setting up campaigns and generating returns from social media.
"The emergence of social media, and Facebook in particular, is the next big bang we've been waiting for in the online space," said Yoav Izhar-Prato, Kenshoo CEO. "We see social network advertising as a unique play and I'm very proud of the fresh approach Kenshoo has taken. The Kenshoo Social solution is a significant leap forward for brands and agencies looking to build a strong persona and generate demand through the social graph. We'll continue to iterate and innovate with the product to ensure our customers can harness the full power of Facebook and other social networks to drive business results."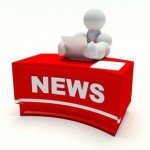 This article has been contributed by a PR agency or Press Officer.