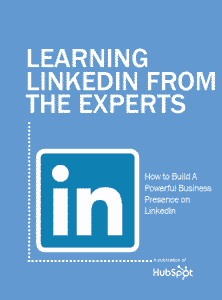 This is another fantastic free ebook from the team at HubSpot. It provides expert advice from people who really know their stuff about LinkedIn – experts. If you want to boost your business using LinkedIn – download this book now…!
It includes the following contributions:

This article has been contributed by another writer, blogger or website. The content is their copyright and represents their views.