PR Newswire, the global leader of innovative marketing and communications solutions, today announced the launch of PR Newswire… for bloggers , a dedicated resource for self publishers, online journalists, hobbyists and other members of the ever-growing blogosphere.
(Logo: http://photos.prnewswire.com/prnh/20120416/NY86764LOGO)
PR Newswire… for bloggers features both original and third-party content relevant to a blogging audience, while also providing information about the range of services PR Newswire offers to bloggers, such as customized newsfeeds, listings of upcoming events, a news widget for websites and blogger media tour opportunities.
"PR Newswire recognizes the growing influence of bloggers and our goal is to make it as easy as possible for them to access the content, tools and information they need to develop their blogs and increase visibility," said Thomas Hynes, manager, blogger relations, PR Newswire.  "PR Newswire…for bloggers is designed to be a one-stop shop, consolidating numerous resources into one comprehensive and easy-to-navigate space."
Furthermore, each week, five new blogs are reviewed and profiled on the site. The compilation of blog reviews illustrates strong examples of blogging on a variety of subject matters. Currently, the site includes reviews of food, film and education blogs.  The chosen bloggers are also given a badge of recognition from PR Newswire to display on their site.
"There are so many great blogs out there – and that list grows daily," said Hynes. "Our goal is to highlight some of those blogs we find interesting or influential – which ultimately comes down to engaging content.  Fortunately, there is no shortage of great blogs publishing just that so we shouldn't run out of candidates any time soon."
For more information on what PR Newswire is offering to bloggers, visit: http://www.prnewswire.com/bloggers
Related articles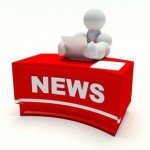 This article has been contributed by a PR agency or Press Officer.