LivePerson, Inc.(NASDAQ: LPSN), a leading provider of real-time intelligent engagement solutions, today announced the results of its 2012 Christmas Holiday E-Commerce Survey. The survey, which shows that 63% of respondents are planning to do the majority of their Christmas shopping online, also reveals that there is a strong preference among shoppers for using live chat over other engagement channels.
(Logo: http://photos.prnewswire.com/prnh/20110105/NY24753LOGO-a )
The survey focused on the shopping habits of 500 respondents and their attitudes and preferences regarding online tools and channels such as live chat, social media and mobile devices. All respondents were over the age of 18 and shopped online at least twice in the past three months.
Major findings of the survey include:
– Live chat dominates other communication channels. Respondents indicated they strongly preferred live chat as the customer service channel of choice during the Christmas shopping season. 45% of respondents indicated live chat was their preferred support channel, with email and freephone numbers tied for second place (27%). Further, 94% of respondents who have previously used live chat said they are likely to use live chat again to get help while shopping this Christmas shopping season.
-Consumers are showing significant use of social platforms to interact with brands.  About 40% of respondents using social media for the shopping season stated that they will use Twitter and Facebook to interact with companies, whether it's to Tweet a question or post a comment on a company's Fan-page.
-Consumers desire a better mobile experience, and would like to use live chat in the mobile channel.  One in every two respondents (50%) said it is important to them for a company to have a mobile app or a mobile-optimised website. Moreover, a significant number of respondents (40%) said they would likely use live chat on their mobile device to get assistance if it were available.
-Tablets are a go-to shopping device. A majority of respondents (65%) expect to use the tablet device as one of two primary devices they use for Christmas shopping, the other being the desktop or laptop computer.
"In order to provide the most compelling online shopping experience possible, it's essential that businesses understand how consumers are interacting with brands online during the Christmas shopping season," said Frank Dittmar, SVP International, LivePerson. "By intelligently connecting with online visitors, at the right time and through their preferred channel, businesses can exceed consumer expectations this Christmas, enabling them to drive more conversions and greater customer loyalty as a result."
An infographic highlighting key findings from LivePerson's Holiday E-Commerce Survey can be found here.  For a full summary of survey results, visit the LivePerson Connected Customer blog. For more information on LivePerson, visit www.liveperson.com/uk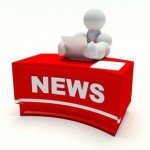 This article has been contributed by a PR agency or Press Officer.