Global eCommerce sales will pass the $1.25 trillion mark in 2013, according to the Interactive Media in Retail Group (IMRG). As online retailers prepare to take advantage of this growth opportunity in the new year, a new survey of 110 UK retail brands conducted by SLI Systems (www.sli-systems.com) shows improving conversions (60%) and attracting more customers to their websites (55%) continue to be their biggest challenges. As such, retailers plan to address these challenges by improving their site search functionality (22%) and SEO efforts (17%), solidifying their mobile commerce strategies (15%), and upgrading or changing their eCommerce platforms (14%). These results are very much in line with how retailers around the globe responded, with 18% saying they plan to upgrade or change their eCommerce platforms, 18% said improving their site search functionality was a top priority, 17% said they would improve SEO efforts, while 15% said solidifying their mobile commerce strategies would be a key focus.
Additionally, in order to ensure website visitors can more easily find the information and products they are looking for, UK retailers plan to focus on enhancing merchandising capabilities (50%) and use of refinements (46%), adding rich auto complete (45%), and A/B testing (28%).
Mobile commerce will double in 2012, according to Internet Retailer, and this growth is predicted to continue in 2013. UK retailers who took part in the SLI Survey support this prediction, as 41% plan to institute a mobile strategy in the New Year with 22% planning to build a mobile app.  Of the retailers that already have a mobile site, 24% said they will take measures to improve the user experience and increase sales by enhancing site search functionality on their mobile sites.
Additional Survey Findings
Improving 2012 Holiday Shopping Outcomes
UK retailers took a number of actions this year in preparation for the 2012 holiday shopping season.  More than 50% increased their SEO efforts and 35% focused on better merchandising capabilities, while better visualization (33%), improved refinements and navigation (30%) and improvements to ensure more relevant site search (28%) also topped the list of holiday website enhancements.
Adding Non-Product Features to Increase Usability
In order to better educate customers and provide them the information needed to make purchase decisions, UK retailers also regard non-product related functionality and information important to increasing the effectiveness of their eCommerce efforts. Two-thirds of retailers (66%) have already posted Twitter feeds to their sites, as well as blog posts (62%), articles and press releases (59%), and videos (59%). In the coming year, retailers plan to add additional non-product features to drive sales, including how-to-information, more video options and blog posts.
To download the full survey and related infographic, please go to www.sli-systems.co.uk.
Survey Methodology
The "2013 eCommerce and Site Search Survey" was conducted online by Survey Monkey on behalf of SLI Systems. The poll, which gathered feedback from nearly 500 eCommerce business managers and executives globally, 110 of which were identified as being based in the UK, was conducted from November 13 to November 30, 2012.
Click to Tweet: @SLISystems Global survey reveals site search, SEO and mobile strategies as focus for eCommerce in 2013. http://clicktotweet.com/i_fd2
About SLI Systems
SLI Systems provides full-service site search, navigation, merchandising, and user-generated SEO, and is the top SaaS-based site search provider to IR 500 and IR 1,000 retailers. Unlike traditional search software, SLI Systems' patented technology continuously "learns" from the behavior of visitors over time to deliver more relevant results. This learning-based search and navigation technology empowers retailers and content sites to enhance customer satisfaction by helping site visitors find the products and information they seek as quickly and efficiently as possible, increasing site conversions and average order value. SLI Systems is a privately held company, with offices in San Jose, CA; London, UK; Melbourne, Australia; and Christchurch, New Zealand. For more information about SLI Systems, visit www.sli-systems.co.uk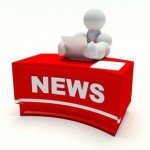 This article has been contributed by a PR agency or Press Officer.