Broadband comparison and review site Broadbandgenie.co.uk [http://www.broadbandgenie.co.uk ] welcomes the new broadband advertising guidelines which came into effect on 1st April, but says further amendments are required to clarify broadband services for consumers.
Internet service providers have been told that they will no longer be permitted to advertise 'up to' speeds based on a theoretical maximum but must instead state a figure that is achieved by at least 10% of customers.
This may prove troublesome for many providers. According to data provided by Ofcom the median speed of an ADSL2+ connection advertised as 'up to' 20/24Mb is just 5Mb. The top 10% achieve only 14Mb while most subscribers get anything between 3 and 10Mb.
For unlimited broadband claims subscribers can no longer be hit with extra charges or have their service terminated for breaching a fair use limit, though providers are still permitted to employ traffic management to prioritise or slow traffic, which is often set to control specific uses such as file sharing and Skype voice calls.
Broadband Genie editor Matt Powell said: "From reviews and comments left on our site we know a vast number of broadband subscribers have been disappointed to find they receive a connection speed far slower than advertised so these new guidelines are a positive step, however by allowing ISPs to base figures on the top 10% of its customer base we are concerned a significant number will still be less than satisfied with the performance of their broadband service, which in many instances will continue to fall well below the advertised rate."
"We'd prefer to see typical speed ranges used instead to provide a realistic indication of potential download speed based on the real-world performance of a large number of connections. This could help prevent broadband customers feeling like they have been misled and reduce the number of complaints ISPs receive about their services."
Related articles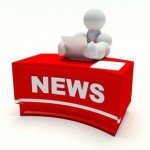 This article has been contributed by a PR agency or Press Officer.