In the recent gender marketing survey by G+ the following key statistics were identified:
-On average women decide:
91% of New Home Purchases
89% of New Bank Accounts
80% of Health Care Decisions
-The demographics for mothers are changing:
72% are working
42% are unwed
-Women make up less than half of the internet audience, but they generate 58% of e-commerce dollars.
Brandon Gaille, the CEO of SocialMediadd.com and social media expert, had these words to say about the gender marketing survey figures:
"Both online and offline, we see women playing the primary role in buying decisions for consumer related products. This has made it a priority for advertising companies to tailor their ads to women in 2012, even for products like cars and consumer electronics."
SocialMediadd helps companies get Twitter followers without following and Facebook fans to their fan pages. The entire gender marketing survey can be seen here:
Gender Differences in Advertising
Related articles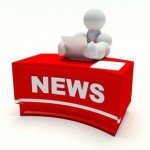 This article has been contributed by a PR agency or Press Officer.