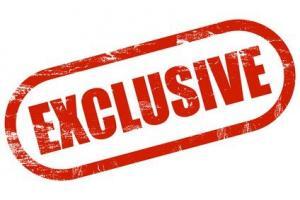 Facebook has invented something which every other leading web company has been hoping for. In an "off the record" conversation with someone "close to" Facebook I can EXCLUSIVELY REVEAL that the social network is about to revolutionise the concept of links. According to my friend, Facebook believes that "All People Require Informative Links" and so they have invented the "Facebook Optimised Ordinary Link" to achieve this.
Basically it means that instead of people having to enter things like "http://www.something.com" Facebook will instantly recognise any words and phrases you are thinking about when you look at a web page and automatically produce exactly the link you want. The industry experts I have spoken with are claiming this is essentially "A Psychic Response Interpreting Links".
When Facebook introduces the system – expected to be exactly one year from today's date – it means that you will no longer have to worry about codes, underlined links or anything that is the "old way" of the Internet. Instead, when you look at a web page and you wish a word linked to something useful, it will. You'll be able to click on that word – any word – and it will take you to an informative link.
As my friend "close to Facebook" said: "You'd be a fool not to use it."