Nominet, the not-for-profit organisation responsible for the smooth and secure running of the .uk infrastructure, today announces the shortlist of entries for the Nominet Internet Awards 2012.
This year's awards include a new category – Outstanding Contribution to the UK internet – for the person or organisation which has had the greatest impact over the past 12 months. Online voting for the nominees, Sir Tim Berners-Lee, Dame Wendy Hall, Race Online 2012, James Quinault, the Raspberry Pi Foundation and Tim Snape, closes on June 13th.
Now in their sixth year, the Nominet Internet Awards celebrate the achievements and innovation of UK internet initiatives which help to make the internet a more secure, open, accessible and diverse experience for all.
The awards are open to any organisation or individual who is doing great work online, whether it benefits their business, the wider economy, local communities or the UK's internet users in general. Over 65 organisations, initiatives and individuals have been nominated for awards this year.
Entries were reviewed by an independent panel of judges, chaired by Rt Hon Stephen Timms, MP. The winners will be announced at an awards ceremony on Thursday 5 July 2012 at the Saatchi Gallery, London.
Each winner's initiative will be showcased by Nominet at the next meeting of the United Nations' Internet Governance Forum (IGF), taking place in Baku, Azerbaijan, in November, to help promote and develop industry best practice.
Lesley Cowley, CEO of Nominet, says: "What's striking about this year's Nominet Internet Awards nominees is the breadth of people that have benefited from the projects they've delivered. Businesses, students, children, community groups, older people and the homeless are all served in some way by at least one of the entrants. It's heartening to see how the UK has embraced and harnessed the immense power of the internet for the greater good."
The Nominet Internet Award categories, and full list of shortlisted entries within each, can be found below:
Most innovative business – in association with CBI
• colourDNA – www.colourdna.com
• Heo2.eu Ltd- 3D Novations
• NSDesign Ltd – 'Embrace the space' social media workshops
• SimplyUnite – SimplyUnite Gem
• The Broadband Computer Company – ALEX
Online training & education – in association with The British Library
• Age UK London – MiCommunity Intergenerational Digital Inclusion Project
• The Full English – All Talk
• Avert – www.avert.org
• KnowHow Non Profit – Study Zone
• O2- O2 Learn
• OnRoad Media – Unheard Holler
• The Open University – Learning for London 2012
Protecting users from crimes & threats – in association with Get Safe Online
• CBBC Horrible Histories – Internet Safety Sketches
• FinerDay – www.finerday.com
• Orange & McAfee – Parental Control & Tips for Parents
• Powa Technologies Ltd – Barclaycard EPDQ with Powa
• Trend Micro – Countermeasures Blog
• UK Safer Internet Centre – Professionals Online Safety Helpline
Charitable or not-for-profit work online – in association with NCVO
• Dr Sue Black – Saving Bletchley Park
• Brightside – Bright Links e-mentoring scheme
• Elizabeth Finn Care – Turn2us
• Public Zone – Diabetes UK iphone app
• Transport for All – www.transportforall.org.uk
Online public services & information
• Elmbridge Borough Council – 'Deal with noise' online Toolkit'
• Hansard Society – Lords of the Blog
• Lochgelly – Loch of Shining Waters
• My Society – FixMyTransport.com
Outstanding Contribution to the UK internet
• Dame Wendy Hall, Professor of Computer Science at the University of Southampton, UK
• James Quinault, Director for the Office of Cyber Security
• Race Online 2012
• Raspberry Pi Foundation
• Sir Tim Berners-Lee
• Tim Snape, managing director of West Dorset Internet Limited and South West Somerset cic
Related articles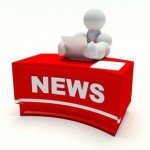 This article has been contributed by a PR agency or Press Officer.