As social media increasingly becomes part of everyday business life for IFAs, IFA Life is urging financial advisers to take time out to learn the skills needed to leverage the new technology.
Research from IFA Life indicates that 70% of IFAs have a profile on the networking site LinkedIn, but fewer than 10% of them have any idea why they are registered on the site or how to use it effectively to attract new clients, new professional connections or to drive traffic to their website.
IFA Life founder and LinkedIn expert Philip Calvert said today: "LinkedIn has now become the networking platform of choice for business professionals. It offers so much potential for IFAs, but hardly any of them know how to make the most of it."
Philip Calvert added: "With a little work up front and just two to five minutes on the site three days a week, IFAs will see a startling difference to their visibility on LinkedIn – which is now widely regarded as the leading 'people search engine'.
 "When I'm meeting someone for the first time, I always check them out on LinkedIn, and if they are not there or have a poor profile, it makes me less keen to meet them face to face."
 Amazing functionality which will help IFAs
The wealth of functionality and value on the LinkedIn website is second to none for business people, and is rapidly becoming a critical business tool. Calvert recommends that IFAs learn what it is and how it can help them, just as they would learn how to use their back office system or wrap platform.
Hot on the heels of IFA Life's London LinkedIn workshop (24th January http://linkedinforadvisers.eventbrite.co.uk/), a second workshop is being hosted in Northern Ireland on the 27th February. http://linkedinforadvisersbelfast.eventbrite.co.uk/
 Calvert added: "There are some amazing features on LinkedIn, which can make an immediate difference to an IFA's visibility on the Internet. Given that most people looking for IFAs or information on personal finance go straight to the Internet, learning how to use LinkedIn properly should be high on IFAs' list of priorities."
For full details:
London: http://linkedinforadvisers.eventbrite.co.uk/
Northern Ireland: http://linkedinforadvisersbelfast.eventbrite.co.uk/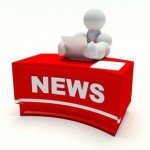 This article has been contributed by a PR agency or Press Officer.