After the successful launch last year of the ' Letters for Santa ' app for Tablet, which reached the number one spot for books on Apple's iTunes store, the popular interactive festive app is now available on iPhone.  The creators, drawinginc (http://www.drawinginc.ie), are an award-winning creative design studio based in Dublin, Ireland.  The app, 'Letters for Santa', is a fun interactive story book that combines sound, engaging illustrations, and touch-points – for children to discover clever visible and hidden surprises, and of course the children can write their letter to Santa Claus directly on an iPad tablet device and now also on an iPhone.  'Letters for Santa' provides an engaging and magical experience for children ages 4-10 and is available for download worldwide on the iTunes Store.
'Letters for Santa' is a Christmas story about Ruben the 'inventor' reindeer, a nephew of Rudolph the red-nosed reindeer.  Ruben is training for his first Christmas Eve sleigh ride with Santa Claus, but after missing reindeer flight school training, Rudolph and Santa's elves set out to find him.  Ruben is found fast asleep at his desk, where he had spent a long evening working on a new invention for Christmas – a magical 'Dear Santa' letter delivery machine for children all over the world.  Rudolph, proud of his nephew, takes him to visit Santa Claus to show him the invention – and Santa just loves it.
The 'Letters for Santa' story ends by allowing children to personally hand-write (or type) their 'Dear Santa' Christmas wish list letter with their finger or a stylus.  The letter is then sent to the parent/guardian's email address, giving the children an instant response, straight from the North Pole.  The magical experience continues when, at the end of the story, the child's name is seen on a Christmas present tag in Santa's gift sack on the back of Santa's sleigh, with Ruben waving on his first-ever Christmas Eve ride.  Whether it's a bedtime story, or to simply entertain children during the day, this application allows children to playfully interact.
"The tablet version of the app was so popular, that Santa asked Ruben to invent a way to use the app through the iPhone as well, so that more and more children and their families can enjoy playing and learning together – and that's exactly what Ruben did!" said James Nelson, Creative Director at drawinginc (who, by the way, is a close friend of Ruben's!).
Pricing and Availability:
'Letters for Santa' is a family-friendly book application that is rated 4+ and is compatible with iPad (iOS 3.2 or later) and Android (2.2 and up).  It is now also available on the iPhone and iPod Touch (iOS 4.3 or later).  It is available to download immediately on the iTunes Store for a purchase price of 0.99 US Cents.  A preview of the app can be seen on YouTube. http://www.youtube.com/watch?v=9X2tj_uEz_s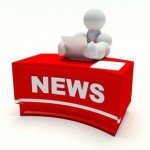 This article has been contributed by a PR agency or Press Officer.