Q3 Internet Services has launched a new range of Cloud-powered, shared web hosting packages for businesses, starting from just £2.49 per month. The Q3 shared cloud hosting packages provide businesses with the highest levels of website security and come with a 99.9% uptime guarantee. As a Linux cloud server and GlobalSign SSL provider, Q3 is also able to offer businesses a range of value-added services from 24/7×365 support, fully managed hosting and SSL certificate provisioning.
Recent research by Q3 has found that many businesses are still surprisingly blasé about their choice of web hosting provider – until there is a problem. Indeed, a significant percentage of companies running transactional websites don't even know where their data is hosted. Given the sensitivity of much of that data, the choice of web hosting partner is not something that companies can afford to leave to chance.
Q3 already provides internet products and services to over 4000 customers in the UK, including the likes of Boots, The AA, Samsung, National Trust, TalkTalk and Interflora. Services range from web hosting to domain names and SSL certificates.
Raj Sukkersudha, Managing Director at GlobalSign SSL provider and Linux cloud server reseller , Q3 Internet Services, says, "Our shared web hosting plans are a cost-effective solution for getting your website online. Each hosting plan offers a range of features as standard including a Linux operating system, rapid activation, a 99.9% uptime promise and a 14-day money-back guarantee."
Sukkersudha continues, "At Q3 we pride ourselves in our customer service and our hosting engineers are highly skilled and trained. We are also firm believers in the Cloud, in fact our entire infrastructure is powered by it. We believe that shared cloud hosting can provide the perfect hosting solution for virtually any business. For companies that are running out of space, or simply want to move to a Cloud-based model, we can rescale their server, normally within two hours."
Commenting on the results of Q3's recent research study, Sukkersudha says, "A poorly thought-out web hosting decision can cause all sorts of problems down the line, as a business becomes more reliant on its online presence for new leads, or to provide support to its customers. If the website doesn't function well, is plagued with performance issues and/or is difficult to update readily, this will reflect badly on the business and have an impact on the customer experience, harming sales. A company's web presence today is no longer a nice-to-have, it is core to an organisation's brand and as a result companies cannot leave their web hosting choices to chance."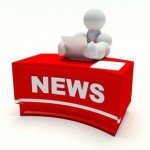 This article has been contributed by a PR agency or Press Officer.