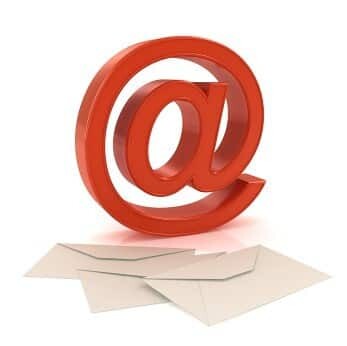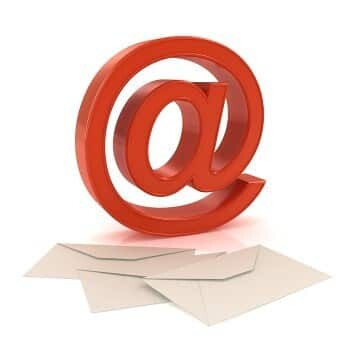 There's a really good chance that most of the emails you receive you pay little attention to. On average we are receiving 200 emails per day; indeed, around 4m emails are sent out every second. Email is massive – and it is growing. If you thought 200 emails a day was a lot, just wait until this time next year…!
Sorting, reading and dealing with email is now taking up to two hours of our working day – so we have developed psychological strategies to cope with this onslaught. For instance, we scan down the "subject" lines and ignore those which are not interesting enough in a blink of an eye. Similarly, we scan down the "from" names – and if we don't instantly recognise the sender, we move on. It means that millions of emails every day do not even get opened – they simply are not interesting enough or they are from someone we don't care enough about.
Now, as an email user, these strategies for coping are fine. But as a sender of emails it's a problem. Often your messages are not even getting more than a fraction of a second of attention. So how can you change that?
Firstly, it is nothing to do with the email. You have got to make people want to open emails from you in the first place. That means they need to know and like you. Hence, one of the ways of helping to ensure your emails get opened is to become better known. That means more networking in the real world, greater use of social media, being well-known and respected for the content you add to the web. It means more PR activity as well. In other words, you just need to be more recognised when your name pops up in an inbox.
Once that people go "aha, I know them", the next most important thing is the "subject" line. The "subject" you often see is usually boring, irrelevant and non stimulating. The best way to make your email subjects tempting is to make them about the recipient – even use their name in the subject. Also they need to make people go "wow, that's interesting".
You can learn great lessons in "subject" writing by analysing the headlines of tabloid newspapers. These, like email subjects, are short, snappy and engaging sets of words that make people sit up and take notice. There are common features you find in most tabloid newspaper headlines:
[unordered_list style="tick"]
They include action – they are not passive
They include emotion – they are not bland
They include human interest – they are not abstract
[/unordered_list]
If you include these three elements in your email "subject" you will be well on the road to getting your messages more attention.