Global internet security company Kaspersky Lab has today released the first in a series of videos designed to raise awareness of online safety. The videos feature a series of clever mind games which viewers are asked to play and aim to provoke thought about cybercrime in a new way, whilst demonstrating the ease in which cybercriminals gain access to sensitive information.
With 200,000 new malware samples discovered every day and an increase in cyberweapons such as Flame and Red October, the videos emphasise the need for improved education around cybersecurity and highlight the vital role we all play in preventing cybercrime. The three videos will be hosted on Kaspersky Lab's UK YouTube channel and promoted through social media channels such as Twitter and Facebook.
David Emm, Senior Security Researcher at Kaspersky Lab, comments: "Many of today's cyberthreats are highly sophisticated, but often the starting-point is 'hacking the human', i.e. using seemingly obvious methods to trick unsuspecting individuals into compromising security. Too often internet security is seen as a 'technical' issue with the focus lying too much on the technology. These videos are designed to raise awareness of the human dimension of security."
To view the videos, visit: http://www.youtube.com/user/ProtectionTests/videos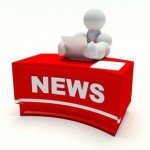 This article has been contributed by a PR agency or Press Officer.