The results of a global survey conducted by FindEmployment on the best techniques to find a job, has revealed that Social Media is the least popular channel job seekers will resort to in order to search for employment, with only 6% of respondents actively using a social media platform in their job hunt. Online recruitment platforms remain the most popular place to conduct a job search with 27% of direct votes endorsing this approach. The majority (41%) advocate a mixed approach of all available mediums they can identify when searching for employment. Personal Research and Contact was the second best technique preferred to identify potential job opportunities with over 1 in every 10 candidates. Recruitment companies only scored with 9% of respondents, and traditional media like newspapers came marginally ahead of last placed social media in the ballot.
When asked what their favourite way of standing out from other candidates when applying for a job is, an overwhelming majority of 63% declare they do nothing special at all – claiming their CV and experience speaks for itself. 28% of candidates go the extra mile and personally hand their CV in to the HR department of the company they are applying to in order to enhance their prospects. 5% attach an attractive photo to their CV hoping to catch a recruiter's attention, and 3 out of every 100 candidates attempt to flirt with interviewers to try to gain notice.
Further findings of the survey were:
Over half of respondents believe researching the company and its competitors in depth is the best way to prepare for any interview (52%)
34% think that finding time to relax so they are not overly nervous before an interview will help them secure the job
Over one in 10 will practice interview questions until they have answers memorized (11%)
A dedicated 3% of candidates embrace technology and videotape themselves practicing in order to improve their presentation
'In order to maximize the efficiency of your company's recruitment strategy, and to ensure that you get the most cost effective business solutions for all vacancies that your company is looking to fill you must engage with every form of job search that candidates perform nowadays,' said Igor Medet, General Manager of DeltaQuest Group. 'The best way to find candidates and fill vacancies fast whilst cutting costs on recruitment, is to find a place like the FindEmployment network where candidates congregate as they can utilize many of these methods of job searching.'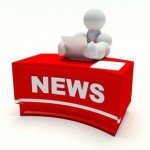 This article has been contributed by a PR agency or Press Officer.