1&1 Internet Ltd, a global leader among web hosting providers, today unveiled a set of new inclusive features for its popular MyWebsite instant website package, designed to enhance both the appearance and capability of a small business website.  1&1 is constantly adding new functionality to its MyWebsite packages in order to equip small companies with the best possible chance for online success.
As a result, 1&1's new Video Maker tool enables a business to create audio-visual material they can publish on their website for a more persuasive sales approach.  Within a few easy clicks, any level of user can create an online video from up to 20 images, and accompanied by a wide choice of royalty-free music.  The feature is ideal for venues such as restaurants and hotels, or craftsmen who can showcase a portfolio of past work.
Brochures are another important tool for many companies in assisting consumers with their search for products or services.  If these brochures can be downloaded directly from the company website and printed, business owners save the time of fulfilling requests for information and save on the postage costs of sending these out.  1&1's new Interactive Brochure tool makes light work of creating such brochures.  Within seconds, the user can combine images and text in a PDF to create a 32 page flip-brochure that their customers can view, save, print or share using buttons for Twitter, Facebook and Google+.
Whilst the majority of business owners today do recognise the value of attracting and transacting with customers online, few are using their own website to collect feedback or research their customers' needs.  Online surveys are an effective way to gain information in a number of areas such as customer satisfaction, effectiveness of their website, market research, demand for new offers etc.  1&1 MyWebsite can help with its new Online Survey tool.  The App delivers professional looking online surveys to be embedded directly within a company homepage.   Users can select from different survey templates that can be easily edited and customised.  A comprehensive report of results is provided online or emailed to the business owner in either PDF, Word, PowerPoint and Excel formats.
These new Apps are further examples of how 1&1 actively advises  small businesses on how to achieve a successful e-business strategy.  1&1 MyWebsite now offers more than 75 web applications that can be integrated simply by 'drag and drop' into a website design to add functionality across eCommerce, communication, social media, or business management.  Priced from £9.99/month+VAT, 1&1 MyWebsite has already the widest selection of web applications for rapid integration than any other website creation package and will continually add to the number of web applications available.  More details at www.1and1.co.uk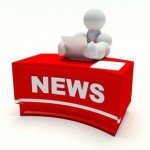 This article has been contributed by a PR agency or Press Officer.