In order to get the attention of consumers, today's brands are increasingly using strategies that integrate new digital opinion sources in their PR approach. Detecting the most influential of these is thus a daily task for communication and marketing departments, as well as their agencies. In order to help them save valuable time and help them to be more accurate, the PR and reputation management software, Augure, is launching "Augure influencers".
"Augure Influencers" works as a key word search, similar to Google. For example, an automotive brand can search for influencers commenting on "minivans", "SUV", generally or more specifically focused on one of the vehicles they or their competitors offer.
The system analyses the publications of influencers in their media, their blogs or their social network accounts to generate a classification based on three complementary parameters:
Exposure: its audience potential in the subject in question and the media where the influencer writes, his or her blog, or social network accounts
Share of voice: The influencer's level of participation in the discussion of the chosen subject.
Echo: The influencer's capacity to create opinion and be repeated in the chosen subject.
Today, it's very difficult to target true opinion leaders on the internet. Contrary to what some may think, internet users with the strongest influence (connections on Twitter, Facebook, or other social networks) don't necessarily have the strongest impact on specific subjects. The three indicators we use at Augure Influencers (exposition, share of voice, echo) allow us to ensure that the influencers we detect are both influential and experts in the given field.
This search system also gathers all the influencer's online activity information: his or her social network profiles, latest posts, tweets and even contact details. Information that is essential in interacting and creating a relationship with the influencer.
Michael Jais, CEO of Augure, adds: "It's difficult for PR professionals to identify influencers within a given field, influencers who comment on that field and generate interaction and content sharing. In addition to this, there's also a wide array of media that can be used to identify them: Twitter, Klout, etc. Augure Influencers makes doing this much easier and offers its users a simple, pertinent tool, capable of assisting them in their campaigns, online PR, reputation management for crises or 'bad buzz'."
You can know more about 'Augure Influencers' on this video: http://youtu.be/CahVD6NrmuU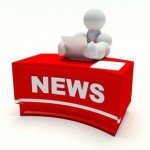 This article has been contributed by a PR agency or Press Officer.