Domain Name RegistrationDomain hacks offer the ability to produce extremely short domain names that increase your relevance and memorability. They come into their own when used in conjunction with SMS and Instant Messaging services, and especially Twitter with its 140 character limit on tweets.
Domain hacks can make your website name sticky. They can establish your brand. They can help you get a relevant website name, without paying over the odds.
It's also a good way to let your customers know how clever and creative your organisation is.
They work well because the whole website name explains what the site is for, when your site 'does what it says on the tin.'
Some sales :
LOCAL.LY sold to Infor for $100,000
http://techcrunch.com/2011/11/09/domain-name-local-ly-sold-for-100000/
SOCI.AL sold for $50,000
http://domainnamewire.com/2011/09/17/soci-al-domain-hack-sells-for-50000/
INSTANT.LY sold to Webtigo for $32,000
http://www.dnjournal.com/archive/domainsales/2012/20120328.htm
FAMO.US sold to Famous Industries, Inc. for $25,000
http://www.dnjournal.com/archive/domainsales/2011/20110810.htm
ANSWE.RS sold to Answers.com for $20,000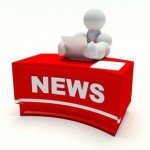 This article has been contributed by a PR agency or Press Officer.