Y.CO announces its new single letter web address – y.co – today, as the 2013 Monaco Yacht Show gets underway. The purchase of y.co from .CO Internet S.A.S sees the superyacht brokerage and management company become the first luxury brand to migrate to a single letter domain and further reinforces the company's position as an industry leader in digital marketing and innovation.
Joining the ranks of Amazon, Twitter and Google, Y.CO is one of only a select group of companies in the world to have successfully acquired a single letter .CO domain. The new web address is expected to enhance Y.CO's brand recognition and allow the company to connect and engage with their consumers more effectively. To better communicate with mobile and socially connected consumers, Y.CO is today also launching its new iPad app.
Charlie Birkett, Founding Partner and CEO at Y.CO comments "To engage with a client base that includes some of the biggest names in the tech world, it is essential for Y.CO communications to be at the forefront of technology. Our website is our most important communication channel and we are proud to be one of the first and only companies to have a web address that exactly matches our brand name. The launch of our iPad app, allowing offline access to our yachts, compliments this perfectly. These are the investments that cement our position as an innovative, forward thinking company offering a truly global service to owners and charterers of superyachts worldwide."
Juan Diego Calle, Founder and CEO of .CO comments, "Just as in the world of boating, there are yachts and there are super yachts; in the digital world there are domain names, and there are super domain names. By changing its digital brand from ycoyacht.com to the eponymous Y.CO url, one of the shortest and most valuable pieces of digital real estate in the world, Y.CO joins the ranks of a handful of the world's leading tech titans, including Google (g.co), Twitter (t.co) and Amazon (a.co), each of which has previously acquired a .CO single letter domain name to further their own online branding initiatives."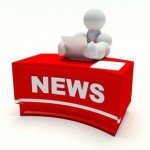 This article has been contributed by a PR agency or Press Officer.