"There's an app for everything" is a phrase you hear a lot these days. It's also a saying that's becoming truer and truer by the day. Last year Apple announced its one millionth app, and the trend doesn't show any signs of slowing down. While a significant number of apps are those which involve killing time waiting for public transport or killing time when on it, there are also apps that can transform the way a business is run, how staff and customers interact, and ultimately how profitable the business is.
Getting Around
One of the big physical challenges businesses face is interaction with the customer. Typically the point of sale has been a cash register, in a fixed position at the back or in the corner of a store or restaurant. The problem here has always been that whoever is working at the till is effectively pinned to the spot. Especially in a smaller set-up, where that member of staff might be the only one around, it's been difficult to get across that all-important personal touch. In a worst case scenario, the customer might not even clock the staff member at all. With iPAD POS now available on phones and iPads, that excuse is no longer there. Staff can in effect take their cash register with them. They can move about the premises free as a bird, conversing with customers and completing transactions as they do so.
Selling the Business
Retail and hospitality apps aren't all about selling in-store. They're also about creating a wave of innovative communication between business and customer, even when the customer is at home or elsewhere. Marketing has been used to target potential customers for centuries, but in this app generation, that marketing has the power to be much more bespoke than ever before. By recording information such as customers' purchase history, spend amount, and date of birth, a business is able to get a rounded picture of them and hone their marketing from here. So for instance, if a restaurant wants to offer a 25 percent discount to all customers who have spent $250 or more on meals in the past six months, they can do so. If they want to entice long-absent customers back with a similar tactic, they can do that too. Customers love the personal touch, and POS apps provide savvy ways of achieving this.
Just Browsing
The casual browser is just as important to a store as someone who knows exactly what they want. Treat the casual browser right and the retailer might make a customer for life. With an iPad point-of-sale system at hand, the retailer now has the opportunity to show potential customers images of what they have in stock on-screen. There are multiple benefits to this. For one thing, it means the retailer doesn't need to have every single item in stock out on the shelves (space is precious after all). Say there are two similar-looking blue sweaters: one can be put out on display, and the other can be held in the stock room. Point-of-sale apps also mean that the staff member doesn't have to keep going backwards and forwards to the stockroom bringing out more products for the customer to appraise. The POS systems allows them to flick through the store's entire catalogue right there and then. Plus this bespoke type of service makes the customer feel special, too.
Always Being There
For owners and managers of stores, restaurants, cafés, and bars, it can be a frustrating feeling to be away from work. Everyone needs a break now and then, but senior figures away from the coal face are rarely able to relax properly. Why? Because they feel they're not in control. That's another issue that the app generation is changing swiftly. Detailed live web-based reporting now allows senior staff to keep up-to-date with their business in real-time from their PC, iPhone or iPad. Sales margin analysis, staff sales, time attendance, and more can be analyzed from home, or even on the beach in a far-flung country. The feeling of staying in control goes further than that. By integrating swipe cards, passwords or silicon wrist bands for users to log in with on the POS system, it's possible to keep on top of labour costs. Recipes and photos of products on the system mean that all the staff knows exactly how to create and present any kind of dish or drink on the menu. Consistency in quality is exactly the kind of thing customers come back for.

About the Author

iMPOS specialises in hospitality Point of Sale. They can create and tailor for what you need if you have a café, winery, restaurant or a bar. They are experts in this field and can show you how to create the best experience for you customers and your staff. Follow them on Google+ or find out more at www.impos.com.au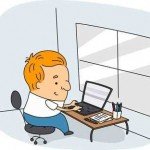 This article has been contributed by a guest writer. If you would like your content to appear on this site please submit it at the Guest Post page.