Annoying advertisements costs websites more money than they bring in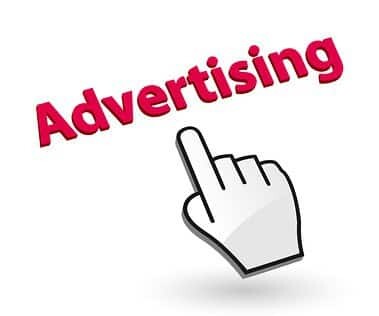 Online advertising is a feature of many websites. They are a cost-effective way for companies to sell their wares because they do not pay for the advert until someone clicks, or until they reach a certain number of views. Unlike print advertising, where your advert may never be seen, online advertising can be much more easily measured. As a result, advertisers are keen to use digital advertising as they can see the impact of their campaigns as well as target people more individually.
The problem for advertisers is that most online advertising is ignored. Even if we are aware of it, we don't usually act on it. Less than 10% of users of Google, for instance, click on a sponsored link. Several studies of online display advertising have shown that the average click-through rate is less than half a percent of all visitors. The fact is, almost all of us ignore online advertising most of the time.
But the advertisers are not worried. Firstly, they are not paying if we do not click. Secondly, even if we do not click we have awareness of their brand or product. Advertisers are perfectly happy if we do not click because they are increasing their brand awareness – for free…! What could be better than that?
Well, what an advertiser really wants is an advert that is seen and acted upon and which boosts their brand all at the same time. They also want their advert to have an air of respectability – they spend a long time selecting the right outlets for their adverts, making sure that the website has the right target visitors, for instance.
But new research shows that this is the crux of the problem. It appears that people are failing to recall websites when they contain annoying adverts. The very thing that advertisers are seeking – positive association with good websites – is being destroyed by those adverts.
Worse than this, the authors of the research, published by the American Marketing Association, are suggesting that website publishers which run annoying adverts run the risk of reducing their income overall. The money raised from publishing the adverts does not outweigh the loss of income from annoyed readers. In other words, it is more costly to run adverts than not to run them.
Coming from such a major and respected organisation that is a powerful message. Being told that as publishers you run a massive financial risk if you carry annoying adverts is going to mean that many will stop carrying such material. And that will mean an issue for brands and the advertising industry.
The research does define "annoying", though. It suggests that animated adverts, those from companies with a poor reputation and adverts with  poor design were all annoying. But if you ask people they find most advertising annoying.
What does this mean for website owners? It means you are likely to make more money overall if you stop carrying adverts. Besides, almost none of your visitors look at them anyway.