Procserve, the leading UK B2B Commerce Network, is delighted to announce the launch of the world's first B2B eCommerce instance of Amazon.  This ground breaking solution gives organisations all the benefits of buying from Amazon – while using existing and familiar corporate procurement systems and processes.
Working closely with Amazon, Procserve has developed and deployed a solution that enables any enterprise to access the Amazon marketplace to search for, and purchase items using their corporate procurement solution as they would do with any other eProcurement enabled supplier. The solution is combined with Procserve's ePayments, to completely remove the need for invoice processing, while still providing buyers with line item level VAT information and spend data.
The Procserve Amazon solution enables buyers to:
Access the largest catalogue of products from the world's biggest online retailer
Buy from Amazon using your existing corporate procurement  processes and eProcurement platform
Reduce the cost of working capital, with up to 58 days interest free credit on UK Sterling purchases
Ensure purchasing is compliant with your procurement policy
Get full visibility and control of the long tail of spend in your organisation
Create an end-to-end electronic paperless process; literally 'Requisition to Payment'
Achieve process integration efficiencies without costly back office integration
Enhance all ePayment transactions with Level 3 data for automatic consolidated VAT reclamation
Nigel Clifford, CEO of Procserve is delighted to be able to provide customers with access to Amazon's formidable online presence and fulfilment capabilities. "We have strong demand for appropriate corporate access to Amazon from our customers and, working closely with Amazon, we have been able to make this a reality. We believe combining  our easy to use B2B eMarketplace with Amazon's world leading content creates the biggest opportunity for change in corporate procurement behaviours in decades."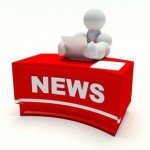 This article has been contributed by a PR agency or Press Officer.