Independent research commissioned by Peer 1 Hosting has found that IT professionals are conflicted when it comes to price cuts from web hosting companies.
Almost 20% of UK and US respondents said they think the price war is, "Great. It offers better value." 15% of US respondents said that price cuts are very attractive, mirrored in the UK with 13%. Conversely, 60% of UK and 50% of US respondents said that it was "not to be trusted," "confusing," or "annoying."
The study, which canvassed the opinions of 250 UK and 300 US based IT decision makers, was commissioned by Peer 1 Hosting as part of the company's ongoing commitment to providing uncompromising web hosting service to businesses.
When asked: "How likely is it that a price cut from another hosting provider would cause you to change hosting provider?" – 23% of respondents from both the US and the UK stated that it was "highly" or "somewhat" likely. 43% of respondents from both regions said it would be "extremely unlikely" or "unlikely" that a price cut would lead them to make a change.
As part of the research Peer 1 Hosting wanted to understand the extent to which price is a factor when considering which web-hosting provider to use.
The study reveals:
80% would not compromise on security even if it meant lower prices
Over half would not compromise on speed even if it meant lower prices
Over 90% would not compromise on customer service, even if it meant lower prices
Across both the UK and the US, when asked to rank the most important factors when choosing a hosting provider, both security and customer service came out on top.
Sheila Bouman, Executive Vice President & Managing Director, Peer 1 Hosting said: "The web hosting industry is evolving and so are the expectations of those whose role it is to select the right partner for their business. As a global web-hosting provider it is vital that we understand and deliver what customers want and need to support their business goals. It is clear that whilst there is a role for web hosting that is delivered at a low cost, there are also areas and services that IT professionals are not prepared to compromise on."
Toby Owen, VP Product, Peer 1 Hosting added: "In the age of heightened cyber threats, the boom in eCommerce and also the storing and dissemination of data by thousands of organisations, the role of hosting in many businesses has never been more important. Whilst cheaper hosting has an appeal for some who are motivated by price, the research shows that speed, service, and security are a priority for many IT decision makers who are not willing to compromise on their web hosting business."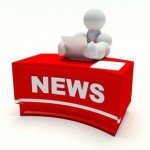 This article has been contributed by a PR agency or Press Officer.