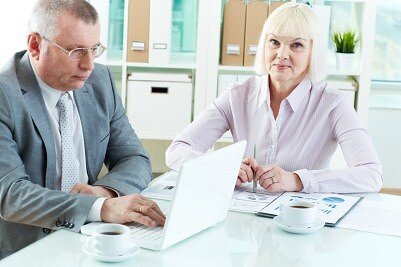 Almost a quarter of small businesses in the UK lack the essential digital skills deemed necessary to survive in the online world we now inhabit. That's the revelation from new research conducted for Go-On, the digital skills charity headed by Martha Lane Fox, the Internet entrepreneur.
The research found that digital skills are lacking amongst many small businesses. Also, older age groups tend to have lower digital skills than teenagers and other young people.
That's a fairly obvious finding – after all, young people have grown up with the Internet and use it every day on mobile devices as well as on computers at school or university, for instance.
Indeed, that's a crucial factor which the research has uncovered. Like any other skill, such as driving a car or riding a bike, using the Internet requires regular use. Otherwise the skill fades away. Old people may use the Internet to contact relatives, construct their family tree or buy things from online retailers, but they only do so every now and then. Young people, on the other hand, are using the Internet every hour of the day. It is this repetition of Internet usage that helps embed the necessary skills. For older people, they may be able to shop online or download some information, but because they do not do that again for several weeks, the skill has eroded.
This also explains why many small businesses lack digital skills. They may be in industries where Internet usage is sporadic, such as doing the accounts once a month, or searching for a supplier of raw materials every now and then. For small businesses like taxi drivers, window cleaners, farmers and so on, Internet usage is not a constant activity. It is this lack of regular usage that reduces the skills.
Five essential skills
There are, say Go On, five essential skills that you need to conduct online business. These are:
Managing Information
Communicating
Transacting
Problem-solving
Creating
These are actually more involved than might seem obvious at first sight. For instance, managing information for a business also means the ability to find the best deals, understand web analytics and discover growth opportunities. Similarly, "transacting" also means fraud prevention, maximising the use of your website and applying for Government grants.
Many businesses – not just those with limited Internet usage each day – are not as digitally skilled as they might think. Indeed, according to the research, the skills of staff varies across the country.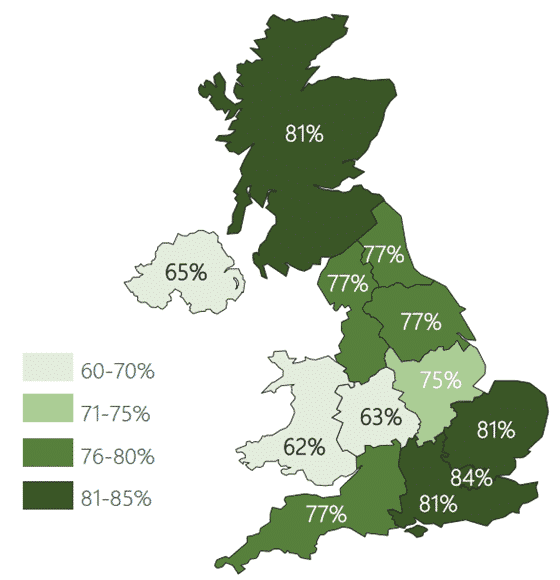 In Central London, digital abilities are at their highest. But even there 16 people out of every 100 lack digital skills. In the Midlands, almost four out of 10 people lack digital skills. This has an impact on every business. For instance, if staff lack the ability to properly search for and save information they will be taking additional time to complete tasks, reducing office productivity.
One of the issues affecting many businesses now is that they assume that their employees have good digital skills. This study shows that many people lack the basics – and that impacts on your profitability.