Today's empowered consumers demand a higher level of customized attention and service online, according to a new Forrester Consulting study commissioned by Fusion. Understanding this unique opportunity for ancillary sales can help businesses improve their bottom line and long term relationships with customers, provided websites can customize offerings to meet consumers' expectations.
The Forrester Consulting study queried 159 U.S. and U.K. decision-makers with responsibility for ancillary products businesses. It found an interesting paradox: more than half consider ancillary sales revenue to be a key goal, but most lack the sophistication on their websites to realize the revenue potential that can be generated with targeted and customized ancillary offerings. In a related finding, Forrester reported that very few respondents are using a detailed customer profile for ancillary sales targeting. Instead, generic offers are presented to all customers, or are related to products in their shopping cart.
Yet the research clearly demonstrated that businesses will find much greater success in online ancillary sales if they create a unique and dynamic experience for the customer. With the maturation of web-based technology and the rise of social media channels, customers have been empowered to expect a highly personalized interaction at every website they visit.  Therefore, the research shows that ancillary sales decision makers should:
Know the customers and what they are likely to buy;
Acquire ancillary products that are tailored to the customers' impulsive needs;
Consider working with partners or vendors to optimize sales and ease the burden of fulfillment;
Place ancillary offers on the same web page as the purchase path to create more ease and convenience.
"This data unquestionably points to a sector that's ripe for additional revenue growth, but only if it's done strategically," said Fusion President Bob Dufour. "Ancillary sales excellence can help both new and established companies improve their revenues online, enhance the customer experience and deepen their relationship with their consumers, but only if it's done in the highly customized manner today's sophisticated online shopper demands."
Dufour notes that several industries can benefit from ancillary sales excellence.  For example, insurance companies could see a potential rise in sales from cross-selling solutions to combat the growing identity theft problem prevalent within credit card, banking and retail sales.  In addition, telecommunications providers sell phone accessories and roaming Wi-Fi access, but other  growth opportunities exist, such as handset insurance, extended warranty and home security monitoring.  Financial services firms can also compete for a greater share of the customer's wallets by offering tax return services, estate planning and more.
"Incorporating personalization technology into an online sales platform, identifying ancillary options, and optimizing offers in the purchase flow are a few examples of personalizing the customer interaction," added Dufour. "Consumers are clearly expecting this level of personalized attention, and will reward the online merchants who provide them with the most tailored ancillary options at the best time."
Additional takeaways from the Forrester research can be found from a recent webinar on the Fusion website. For more details on this research, download the thought leadership paper from the Fusion website: "Optimize Your Path To Purchase: Understanding the Opportunity of Ancillary Products in Digital Channels."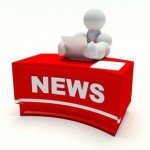 This article has been contributed by a PR agency or Press Officer.