Latest Blog Posts from Graham Jones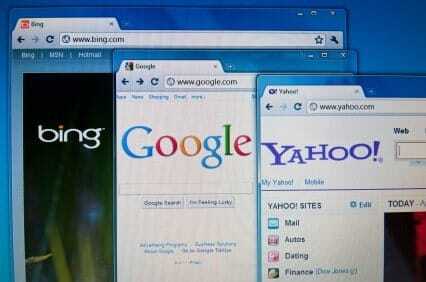 Google is changing – and for the worse. The company is focused on the ever burgeoning world of social. Currently it is exploiting its fifth attempt at a social networking system, Google Plus. Previous Google social networks, like Buzz and Wave have bit the dust. The company has high hopes for Plus – so much […]
read more
Infographic showing web design industry analysis – professional vs amateur web design
read more
Search engine optimization is a marathon. It's not a sprint. If you want to reach the finish line, you have to have to get in shape.
read more
Infographic showing sizes of graphics for various social networks
read more
Infographic showing how to get more interaction on Google+
read more
Infographic showing the important elements of business blogging
read more
The Reading Chronicle's Business Review monthly supplement featured my workshop on Internet marketing and how to make money from the Internet. It was a highly positive review of my work. Thanks. The headline claimed I was a "web wizard" who...
The McGraw Hill international weekly, Business Week, included comment from me today on the cultural differences in technological usage. I pointed out that the boardrooms of global businesses need a conceptual shift if they are to survive in the technological future...
Latest Newswire – Press Releases
Shoppers hated buying online on Black Friday and Cyber Monday
read more
Investing in technological solutions that will empower existing systems is a perfect step towards the SCV fairy tale.
read more
Shopping online gets more rewarding at more than 2,000 retailer
read more