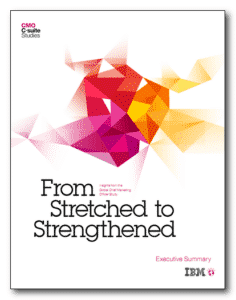 Marketing staff in many businesses appear to have "seen the light" and realised that social media is essential in the future of online business. Indeed, according to a study by IBM 82% of Chief Marketing Officers plan to increase their investment in social media in the next few years. Indeed, this was the "number one" area for investment, the research revealed. Email marketing – which consistently has a higher ROI in several studies – is the bottom of the list. Social media, meanwhile, is very difficult to measure, yet it is the "top of the pops" for marketing executives.
Perhaps deeper down in the IBM research we discover why there is this seeming discrepancy. According to the study, social media is the main area in which marketing executives report being under-prepared. Indeed, 68% of Chief Marketing Officers say they are under-prepared to cope with social media.
So, let's get this straight – the number one area for which companies are going to invest in for marketing is also one of the most significant areas where they feel lack of knowledge. They already know that email marketing beats web marketing hands down, but they are not going to invest in this as much. What's going on? Marketers are planning to invest in an area they know least about but not invest in something the know a lot about.
Call it what you like – mob rule, keeping up with the Jones's, staying in-line – what we are witnessing here is social acceptance theory. Chief Marketing Officers are committing themselves to social media because they know their bosses would expect them to and because other marketing executives are doing the same. Sheep?
Maybe not. If we did another study we may find that part of that investment in social media is in training, learning and support. Perhaps that is why they are not investing so much in email marketing because they already know a lot about it. Whatever the details, there are a couple of things many businesses can learn from this IBM study:
Social media is going to become the focus of much business in the coming years. If you don't do it for your business, you will be outside that world of social acceptance – customers will not like you as much.
Social media requires training, advice, support and education. Get it now and you will do well in the coming years. Avoid it and you could well be fumbling in the dark.
Related articles