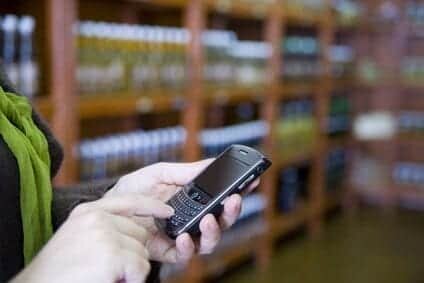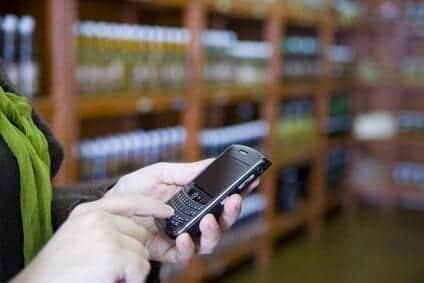 Here's a simple question for you. Imagine you have someone in front of you who is desperate to buy your product; would you do everything in your power to help them make that purchase? If you answered "yes" then get a gold star and go to the top of the class. But if you answered "no" then you must be a retailer. That's because a recent study showed that is precisely what retailers are doing. They have people in their shops who want to buy something and yet the shop is going out of their way to hinder the purchase. Dumb or what?
It seems that eight out of every ten mobile phone users who go shopping in traditional bricks and mortar stores want to connect to Wi-Fi whilst inside the shop. But only 38% of shops offer such facilities. But the question is why do so many people want to connect to Wi-Fi whilst out shopping? The answer is they want to research the products they see in front of them. The shoppers want to go online to find out more about the items they are interested in buying. Yet, by failing to offer free Wi-Fi the shops are preventing their potential customers from finding our more about the items on sale.
So, what do the shoppers do? Well, they go home, find out about the item online and then buy from an online retailer which could well be in direct competition with the bricks and mortar store where the shopper saw the item for the first time. In other words, by not having Wi-Fi in the store the retailers are actually directing a sizeable proportion of their shoppers out of the front doors and into the welcoming arms of the online competition.
And how do we know that? Because the research also shows that if people can access in-store Wi-Fi they mostly buy from the store they are in, having researched the product online using their smartphones. In other words, having free in-store Wi-Fi significantly increases the chances that the shopper will buy from your shop, even if they research the item online and find it on sale elsewhere. Retailers need to realise that the convenience of having something now, rather than cheaper, later, is a psychological trump card. People prefer convenience to lower price.
The lack of in-store, free Wi-Fi in the majority of real world, bricks and mortar stores is an indication of how little those shops understand about consumer behaviour. In these tough economic times retailers are finding it hard to get the sales they need, yet a simple step of offering free Wi-Fi will increase their sales. Perhaps the store owners appear to be more concerned about the chances that people will research online and buy elsewhere. But that is exactly what is happening because people cannot get to the online information they want whilst in the shop.
Even if you run an exclusively online business, this research on traditional retail has an implication for you. The study demonstrates that the retailers do not know enough about their customers and the way they are behaving. So how much do you truly know about the behaviour of your customers?
Related articles